Ibu dengan Bobot Badan 20 kg, Berhasil Melahirkan Bayi Sehat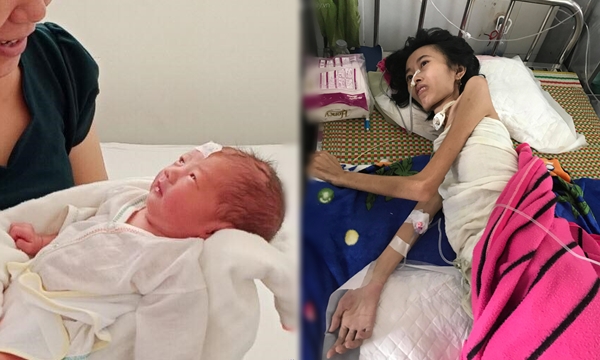 AnitaThaTha
Panggil saya Thatha. I'm a mother of my son -…
Selama kehamilan, ibu asal Singapura yang tidak diketahui namanya ini, hanya memiliki berat badan 20 kg! Tapi berhasil menghadirkan bayi sehat yang diberi nama Miracle.
Panggil saja si ibu ini Angel, karena keberaniannya meneruskan kehamilannya, padahal dia mengidap distrofi otot atau Muscular Dystrophy, yaitu penyakit genetik, dimana otot-otot tubuh menurun, sehingga pasien semakin lemah. Distrofi otot juga menyebabkan pemendekan tendon dan otot yang panjang.
Image: feedytv.com
Tak hanya itu, Angle juga didiagnosa hiperekstensi serviks, yang membuat kehamilannya makin berbahaya. Namun dirinya memutuskan tetap melanjutkan kehamilannya. Di titik ini, suami Angle meninggalkan dirinya, dan membawa putri pertama mareka. Kini ia dirawat oleh ibunya, sekaligus menjadi juru bicara Angle, karena Angle juga kesulitan berbicara.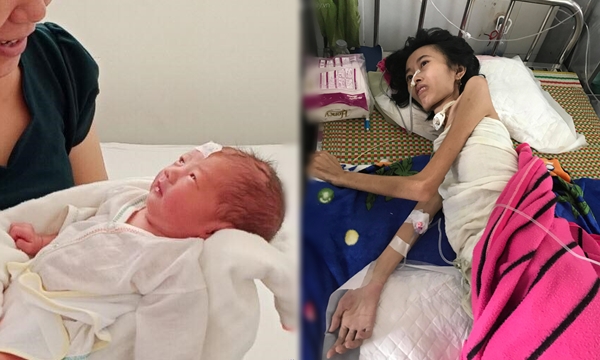 Image: feedytv.com
Di usia kehamilan Angel di 32 minggu, dokter yang merawatnya memutuskan untuk menghadirkan jabang bayi ke dunia. Tanpa takut ia mengiyakan instruksi dokter. Miracle hadir, sebagai keajaiban sebagaimana nama yang diberikan kepada dirinya. Meski bobotnya hanya 1,8 kg, Miracle dinyatakan sehat.
Ibu Angle bilang, putrinya mengalami momen antara hidup dan mati sekian kali untuk menyelamatkan hidup Miracle. Selama merawat putrinya, melihatnya masih bernapas, ia terus berdoa hanya yang baik terjadi terjadi pada bayi dan putrinya itu.
Peluk untuk semua ibu yang rela mempertaruhkan nyawanya untuk menghadirkan si kecil ke dunia.
*Artikel ini diadaptasi dari The Asianparent Singapore
AnitaThaTha
Panggil saya Thatha. I'm a mother of my son - Jordy. And the precious one for my spouse. Menjadi ibu dan isteri adalah komitmen terindah dan proses pembelajaran seumur hidup. Menjadi working mom adalah pilihan dan usaha atas asa yang membumbung tinggi. Menjadi jurnalis dan penulis adalah panggilan hati, saat deretan kata menjadi media doa.