Workshop: Ajang Me time Ibu Bekerja, Sekaligus Tambah Ilmu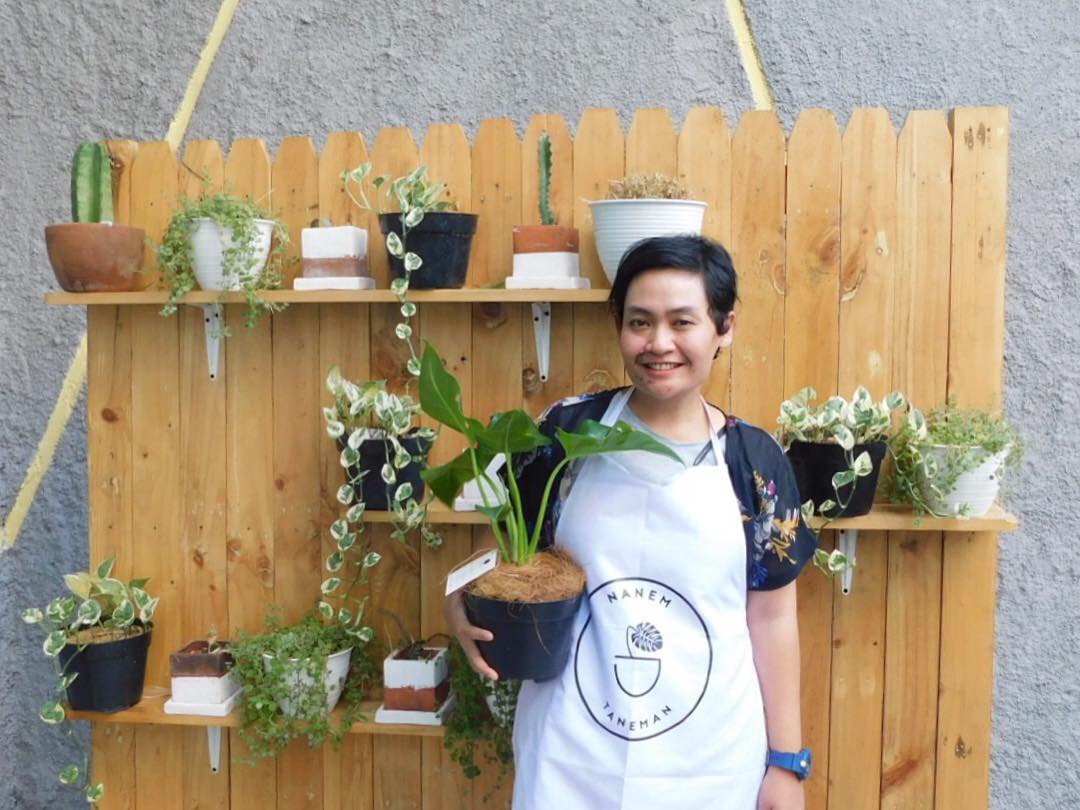 AnitaThaTha
Panggil saya Thatha. I'm a mother of my son -…
Lagi bosan dengan pekerjaan atau rutinitas yang itu itu lagi? Coba deh refresh ikutan workshop. Seperti yang pernah saya lakukan.
Tidak bisa dipungkiri, me time untuk seorang ibu adalah sebuah keharusan! Dari awal saya menikah, sudah dibahas sama suami. Bahwa saya masih punya hak penuh untuk melakukan hal-hal yang saya suka, baik itu sendiri atau sama teman. Manfaatnya me time buat kami ibu-ibu, merasa rileks, dan bisa menjadi diri sendiri. Dengan begitu pikiran kita akan lebih jernih, dampak ke anak juga bagus. Ibu jadi nggak gampang marah, hohoho.
Workshop yang pernah saya ikuti, di antaranya bercocok tanam. Kebetulan pas pindah ke rumah sendiri pertengahan tahun 2018 lalu, saya kembali giat mengoleksi berbagai tanaman. Waktu itu, saya pilih workshop bersama Nanemtaneman (@nanemtaneman). Lokasinya juga bersahabat, di Selatan Jakarta.
Saran saya, pilih workshop yang nggak terlalu "berat", maksudnya dilangsungkan dalam satu hari atau dalam beberapa minggu saja. Tidak berbulan-bulan, apalagi sampai setahun. Tapi banyak faedahnya, tambah teman, ilmu dan pulang juga bawa tanaman. Ditambah, pikiran fresh!
Selain yang saya ikuti, mommies bisa memilih bentuk workshop lain, seperti:
1. Ganara Art Space
Jenis workshop :  Oil Painting Class, Beginner pottery (membuat berbagai bentuk dari tanah liat), Watercolor class, dan lain-lain
Info : @ganaraartspace / WA 082211011050
2. Indoestri Makerspace
Jenis workshop : Membuat perhiasan, membuat wadah dari kayu, menjahit, membuat kertas daur ulang, membuat  tote bag, styling tanaman di dalam vas, dan lain-lain.
Info : @indoestri / info@indoestri.com / 021 – 5415510
3. Bath Market
Jenis workshop : Membuat sabun batangan, shampoo batangan, cleansing oil dan micellar water.
Info : @bathmarket/ WA 081290803634
4. Bumi Ngumpet
Jenis workshop : Melukis, shibori, membuat pasta sehat, membuat boneka yang dijahit
Info: @bumi.ngumpet/WA 08119834848
AnitaThaTha
Panggil saya Thatha. I'm a mother of my son - Jordy. And the precious one for my spouse. Menjadi ibu dan isteri adalah komitmen terindah dan proses pembelajaran seumur hidup. Menjadi working mom adalah pilihan dan usaha atas asa yang membumbung tinggi. Menjadi jurnalis dan penulis adalah panggilan hati, saat deretan kata menjadi media doa.