Mengajak Anak Cinta Membaca Bersama Rabbit Hole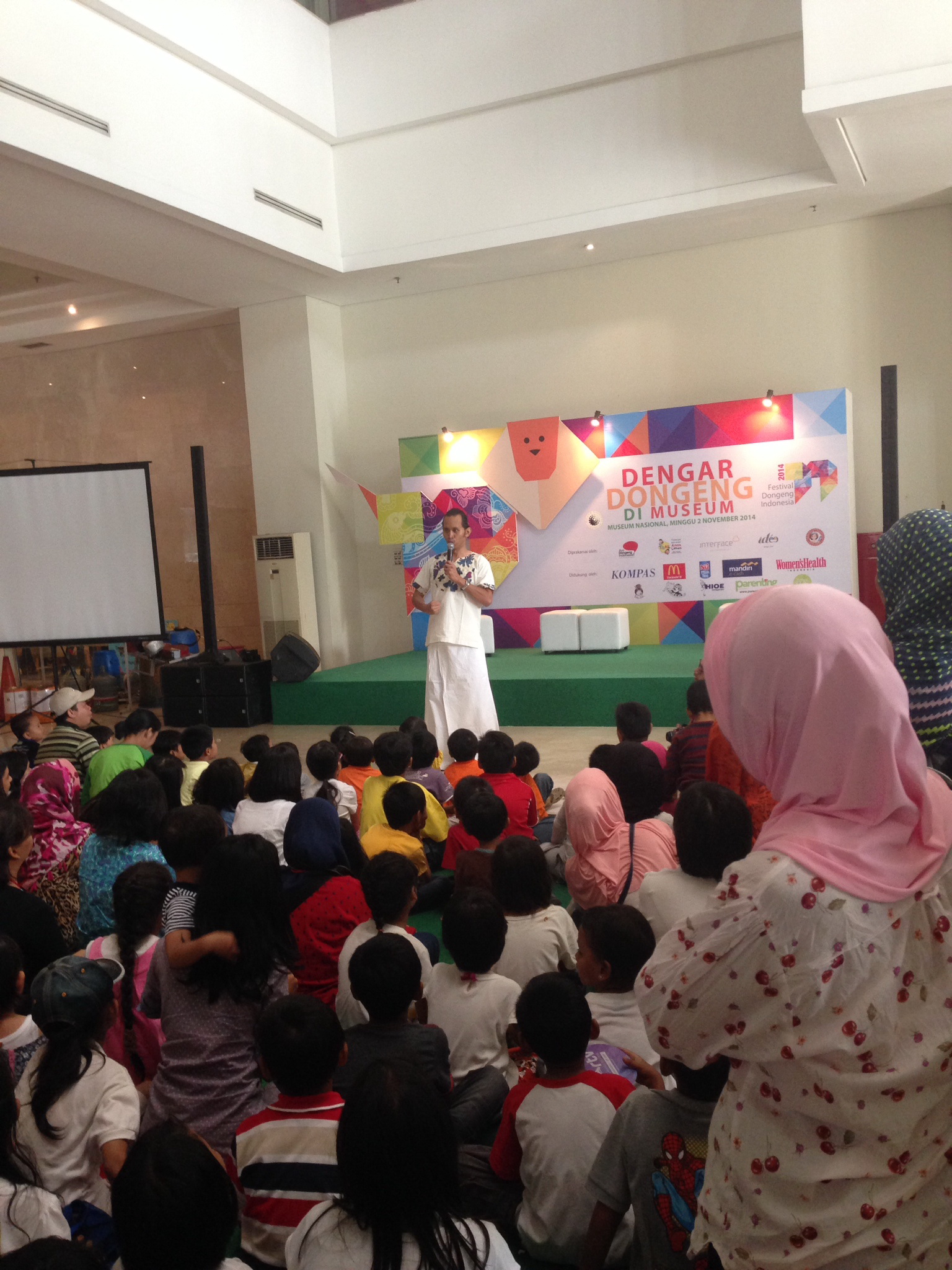 vanshe
Ibu satu anak. Was an SAHM for 2,5 years but…
Hari Minggu tanggal 2 November lalu, saya menghadiri acara Festival Dongeng Indonesia 2014 di Museum Nasional, Jakarta. Selain tertarik untuk menghadiri ajang dongeng untuk pertama kalinya, saya secara khusus juga ingin mengikuti acara launching buku seri "Mengenal Huruf Melalui Dongeng" oleh Rabbit Hole Indonesia. Apakah Rabbit Hole?
Saya pertama kali mengetahui soal Rabbit Hole dari flyer yang mereka sebarkan di perpustakaan Rimba Baca di kawasan Cilandak, Jakarta Selatan, yang memang kerap saya sambangi bersama Bumy. Mereka adalah pembuat buku anak yang juga menyediakan jasa kustomisasi untuk buku-buku yang dibuat; mulai dari nama, karakter tokoh, sampai menyesuaikan cerita dengan minat atau hobi sang anak. Mereka juga membuat aplikasi mobile, lho, yang menyediakan cerita-cerita interaktif sehingga anak bisa memilih sendiri jalan sendiri yang mereka inginkan. Mirip seperti buku cerita yang saya sukai waktu kecil dulu, tapi ini versi digitalnya!
Dari ketertarikan terhadap Rabbit Hole, saya lalu mem-follow akun twitter founder-nya, yaitu Devi Raissa (@deviraissa) yang seorang psikolog dan sering berbagi mengenai wawasan seputar pengasuhan, khususnya yang berkaitan dengan manfaat dan tips bercerita kepada anak. Ketika mendapat informasi bahwa Rabbit Hole akan mengadakan launching buku yang juga diisi dengan talkshow "Ajaibnya Mendongeng dengan Buku," tentu saja saya sangat penasaran dan tak ingin melewatkan kesempatan ini.
Ketika kami tiba di Museum Nasional, di panggung sedang ada pendongeng yang menampilkan aksinya kepada para pengunjung yang hadir. Seperti saya sebutkan tadi, acara launching ini memang menjadi bagian dari rangkaian Festival Dongeng Indonesia. Dalam Festival Dongeng sendiri ada berbagai penampilan dari pendongeng internasional maupun nasional, workshop mendongeng, Story Yoga, dan acara menarik lainnya.
Ada apa saja? Lengkapnya, baca di halaman berikut, ya!
vanshe
Ibu satu anak. Was an SAHM for 2,5 years but decided that working outside home is one of many factors that keeps her sane. Grew up deciding not to be like her mother, but actually feels relieved she turns out to be more and more like her each day. She's on Twitter & IG at @rsktania.