Today's Outfit: Elsa, The Snow Queen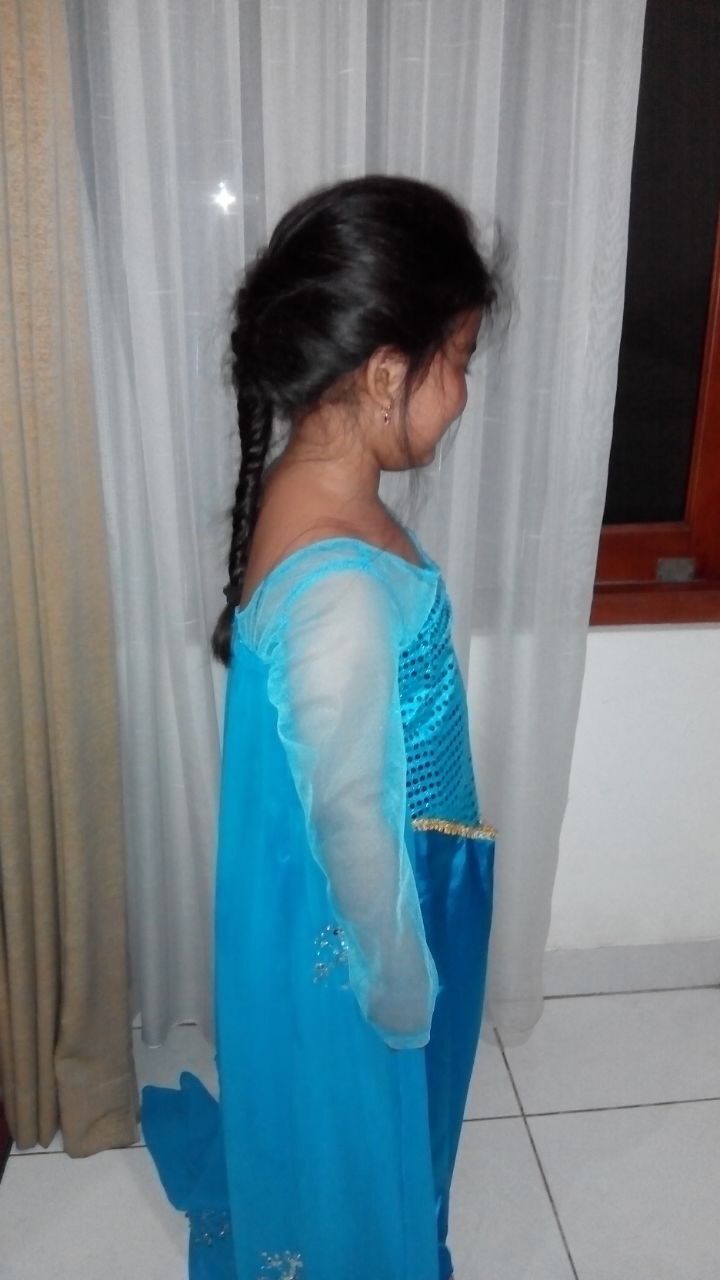 Setelah Menik-nya Sazkia dengan kostum Princess Anna, sekarang ada juga keponakan saya, Nadira yang baru saja dibelikan baju ala Elsa, The Snow Queen. Seperti layaknya anak-anak, saat punya baju yang lagi dijadikan favoritnya, ya nggak mau dilepas-lepas, ya. Nadira juga gitu, walaupun sudah lebih bisa diberikan pengertian.
Untungnya, Langit nggak terlalu kepengin baju ala Elsa. Menurutnya, kostum princess itu nggak pas karena "Aku kan udah Kakak SD, bu", haha. *sok anak gede deh dia -brb mewek*
Nah, berhubung rambut Nadira panjang dan tebal, sekalian deh dikepang ala Elsa juga.
Gimana, sudah mirip Elsa kan? :)