Menjadi Ibu, Menjadi Saya Yang Lebih Baik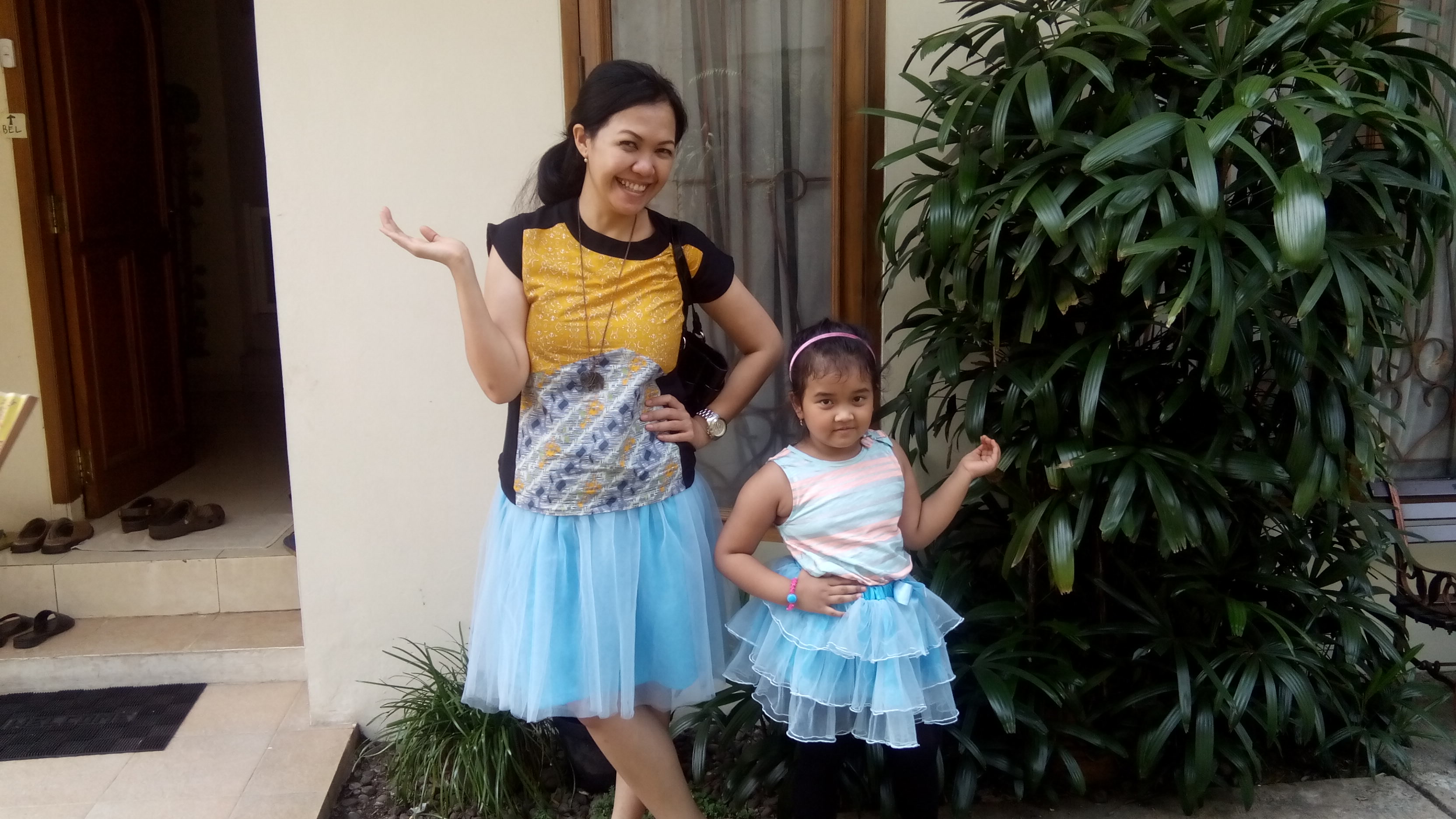 Apa momen yang menjadi titik balik dalam hidupmu untuk berubah? Jika pertanyaan itu diajukan kepada saya, jawabannya, as cliché as it may sound, adalah saat saya menjadi seorang ibu. Sejak resmi menyandang gelar itu hampir enam tahun lalu, dunia saya terasa berguncang. Kini saya bertanggung jawab atas sesosok makhluk cilik yang dulu tumbuh di dalam rahim saya. Saya harus merawatnya, melindunginya, sekaligus mencintainya. All in all, this little creature has become the center of my universe, or partly, until now.
Saya pun memperbaiki beberapa kebiasaan buruk saya di masa lalu yang ehm, agak kurang elok. Bukan, bukannya saya tiba-tiba "ganti kulit" atau pura-pura jadi orang lain. Saya tetap jadi diri saya. Hanya ada beberapa sifat buruk yang saya coba tinggalkan. Semua saya lakukan semata-mata agar anak saya mendapatkan pengaruh yang baik dari lingkungan terdekatnya, yakni orangtuanya.
Beberapa hal yang saya lakukan di antaranya adalah sbb:
Lebih disiplin
Saya akui, saya ini bukanlah tipe yang punya disiplin tinggi. Saya tidak suka bangun pagi. I work well only when the deadline's coming (jangan dicontoh hehehe..). Saya suka telat jika janjian dengan orang.
Begitu punya anak, semua sifat itu harus segera dienyahkan. Kenapa? Karena saya mau memberinya ASI.
Sebagai ibu bekerja, tentu saya harus rajin memerah ASI selama dua jam agar pasokan ASI saya terus terjaga. Dan ini komitmen luar biasa lho bagi saya yang selama ini sulit berkomitmen. Saya harus rela mengenyahkan godaan ngobrol, bergosip atau santai sejenak dengan teman-teman demi memerah ASI tepat waktu. Sebab, kalau saya tidak melakukannya, ada mulut kecil di rumah yang akan kehausan. Lalu, niat saya memberi ASI eksklusif bakal gagal kalau saya tidak disiplin.
Saya juga harus bangun lebih pagi karena, saya harus mengurus anak. Meski suami membantu, tapi tetap saja urusan menyusui harus saya sendiri yang turun tangan, dong? Jadi ya begitulah. Meski saya sekarang nggak 100 persen berubah jadi berdisiplin tinggi, tapi setidaknya, lumayanlah dibandingkan masa-masa lajang dulu.
Memasak
Sebelum punya anak, saya alergi dapur. Saya ke dapur hanya untuk menggoreng telur, membuat mi instan dan makanan kalengan atau memasak air. Sisanya, males ah! Setelah punya anak, semua berubah. Saya ingin anak saya bernasib sama dengan saya saat kecil dulu.
Mama, memberikan kenangan terbaik buat saya, lewat masakannya. Baca di halaman selanjutnya, ya!