6 Gerakan Yoga Sederhana di Kantor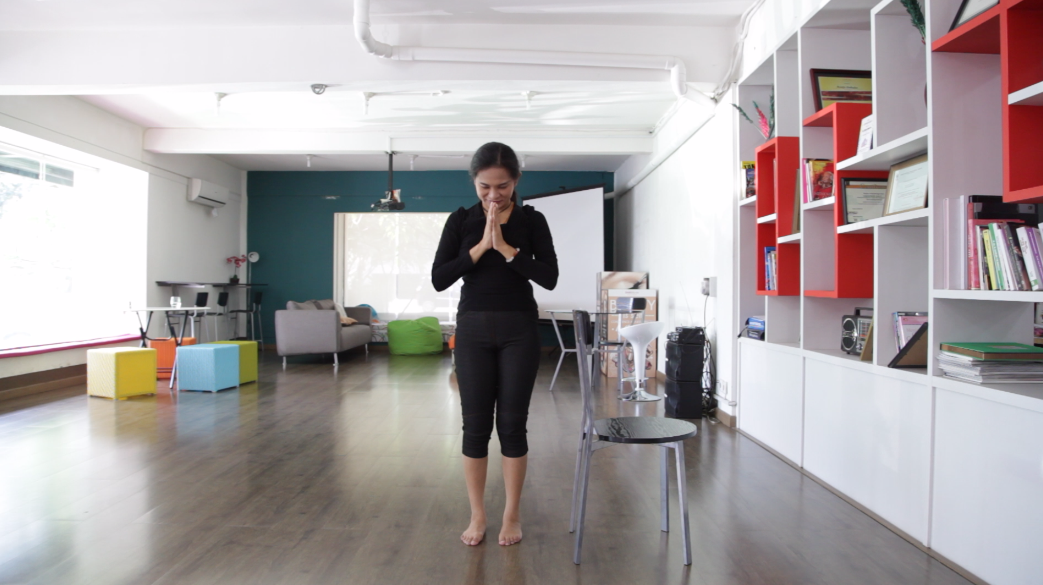 AnitaThaTha
Panggil saya Thatha. I'm a mother of my son -…
Kesibukan di kantor seringkali berujung pada terganggunya kesehatan tubuh. Gangguan sederhana yang kerap menyinggahi ibu bekerja di antaranya adalah pegal-pegal di sekitar leher, tangan, pundak dan menjalar ke punggung.  Anda bisa mengatasinya dengan melakukan gerakan yoga di kantor.
Apakah Anda salah satu yang pernah merasakan beberapa gangguan di atas?  Karena saya sering mengalami keluhan semacam ini. Lalu, bagaimana cara mengurangi keluhan ini? Saya sempat bertanya kepada Astrid Amalia – seorang instruktur Yoga, ternyata menurutnya untuk mengurangi rasa pegal tesebut saya bisa  melakukan 6 gerakan Yoga Stretching. "Dan, gerakan-gerakan yoga ini bisa dilakukan di mana saja, bahkan di kantor. Asalkan terdapat  bangku dan sandaran yang memadai," jelas Astrid.
Kiat melakukan Yoga Stretching dari Astrid:
Perhatikan kursi atau sandarannya, jangan yang bisa bergerak tanpa kita komando. Harus stabil, tidak beroda. Kalau bisa agak berat sedikit.
Kalau duduk posisikan bokong ada di ujung bangku, karena perlu keleluasaan bergerak ke segala arah.
Usahakan mengenakan baju yang nyaman untuk bergerak ke segala arah.
Tidak memakai sepatu atau alas kaki lainnya. Kaki itu banyak syarafnya. Kondisi kaki yang sehat adalah yang dipakai tanpa menggunakan alas kaki.
Berikut beberapa gerakan Yoga Stretching yang dapat Anda praktikkan:
Leher
Tarik dagu ke arah kiri, tangan rileks letakkan di atas paha. Hitung mundur dari 5 secara perlahan. Lalu tarik napas kembali dan hembuskan secara perlahan ke tengah sembari menarik dagu ke arah kanan dengan cara yang sama.
Pelan-pelan setelah leher terasa rileks, tarik napas kembali dan buang napas (dalam hitungan mundur dari 5). Lalu tarik napas kembali dan kondisikan dagu ke arah dada dan hembuskan dengan hitungan yang sama. Tarik napas pelan-pelan kembali ke tengah.
Sambil tarik napas, tangan kanan mengambil kuping sebelah kiri, buang napas dan rasakan ada tarikan di leher, sehingga leher yang pegal bisa terasa lebih nyaman. Tarik napas dan buang kembali, tangan kiri ambil kuping kanan, tarik perlahan dan buang napas.
Di halaman selanjutnya, bagian bahu dan perut
AnitaThaTha
Panggil saya Thatha. I'm a mother of my son - Jordy. And the precious one for my spouse. Menjadi ibu dan isteri adalah komitmen terindah dan proses pembelajaran seumur hidup. Menjadi working mom adalah pilihan dan usaha atas asa yang membumbung tinggi. Menjadi jurnalis dan penulis adalah panggilan hati, saat deretan kata menjadi media doa.