What's In My Hospital (Makeup) Bag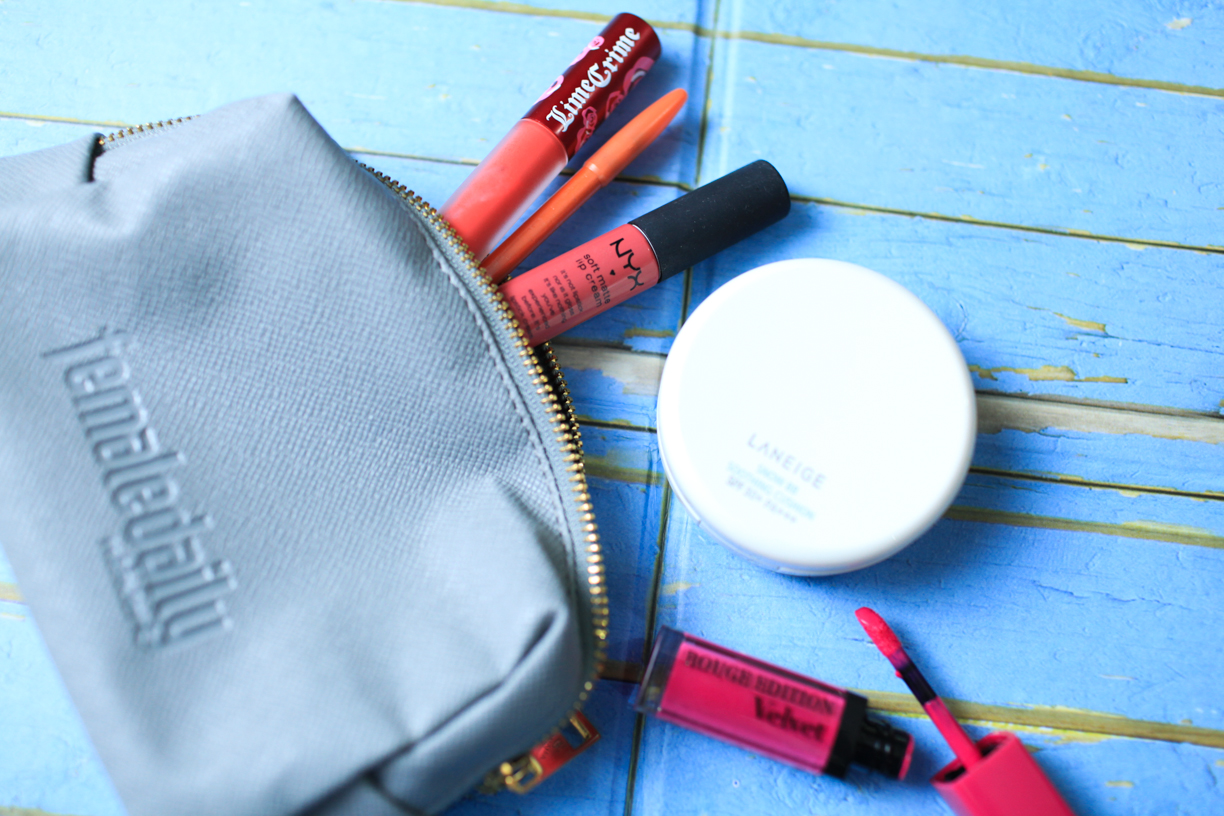 Anggie Fadilah
Pencinta buku, penggemar film seri. Sangat ingin bisa baca buku…
Rasanya sudah jadi pengetahuan umum bahwa perlu mempersiapkan semacam hospital bag berisi barang-barang kebutuhan pribadi untuk selama di rumah sakit setelah melahirkan. Apa saja isinya? Sudah sering dibahas, deh. Bisa juga contek di buku Mommies Daily Pregnancy Checklist :p
Setelah melahirkan, biasanya muka pasti menunjukkan kerasnya perjuangan selama proses melahirkan, alias muka capek. Hahaha… Makanya, saat menyiapkan hospital bag, boleh siapkan juga skincare dan makeup. Tapi, setelah melahirkan waktu kita pasti akan tersita oleh istirahat serta "menikmati" si buah hati. Jadi, nggak perlu, lah, bawa train case ke rumah sakit. Nggak akan kepakai juga. Stick to the simple and essential. Kalau saran saya, sih, bawa produk yang multifungsi supaya praktis dan hemat tempat.
Makeup yang saya bawa ke rumah sakit nggak sebanyak yang biasanya ada di makeup pouch. Intinya, sih, asal wajah nggak pucat saat ada tamu aja. Saya bawa hanya 6 item di makeup bag (dan tiga di antaranya lipstik). Ringkas, kan?
 Viva eyebrow pencil. Cuma merapikan alis saja bisa langsung membuat wajah terlihat lebih polished, lho.
Laneige Snow BB Soothing Cushion SPF 50+ PA+++. Foundation berbentuk cushion ini praktis banget dipakainya. Apalagi ini sudah ada sun protection-nya.
L'Occitane Shea Butter Lip Balm.
3 lipstik, supaya nggak bosan. :D Mau bawa satu juga cukup, saya saja yang pengin punya pilihan.

Lime Crime Velvetines Suedeberry
Nyx Soft Matter Lip Cream San Paolo
Bourjois Rouge Edition Velvet Pink Pong
Perawat yang mampir ke kamar saya sempet komentar, "Wah, ini ibunya cepet pulih, ya, udah keliatan seger lagi". Padahal, ya, sedikit banyak terbantu sama lipstik gonjreng :D
Anggie Fadilah
Pencinta buku, penggemar film seri. Sangat ingin bisa baca buku seharian tapi sehari-harinya sibuk dengan 4 anak dan full time job. A hopeless romantic.