Hasil Belanja di Spectacular Bazaar!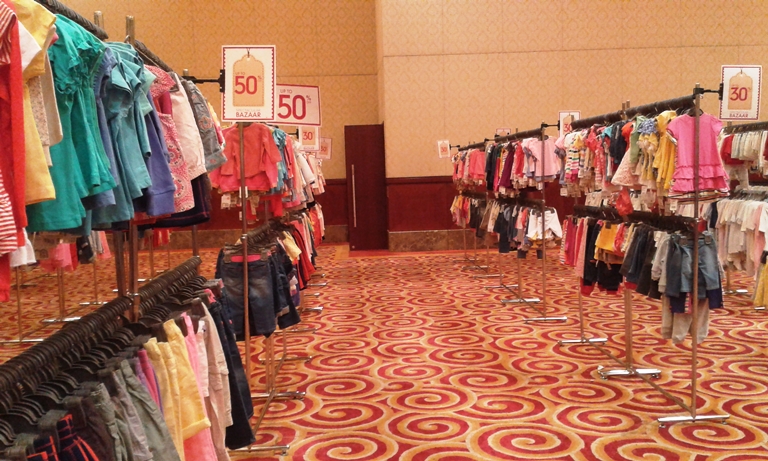 Pagi tadi saya mendatangi Spectacular Bazaar yang diselenggarakan oleh Kanmo Retail. Fyi, Kanmo Retail adalah perusahaan yang membawahi merek-merek ibu dan anak ternama yaitu Mothercare, gingersnaps dan ELC serta beberapa produk fashion yaitu Coach, Karen Millen, dan lain sebagainya. Ini adalah kali ke dua Kanmo Retail menyelenggarakan Spectacular Bazaar yaitu bazaar besar-besaran.
Diskonnya oke  nggak?
Oke banget! Selain barang didiskon hingga 70%, banyak juga produk berharga khusus, misalnya flashcard harganya hanya 5 ribu rupiah! Atau Happy Land 29 ribu. Ini hanya karena packaging-nya rusak. Lumayan banget, kan? Toh, kardus nggak kita pakai :D
Untung saya nggak sekalap ibu hamil atau menyusui lainnya.Saya hanya membeli ini: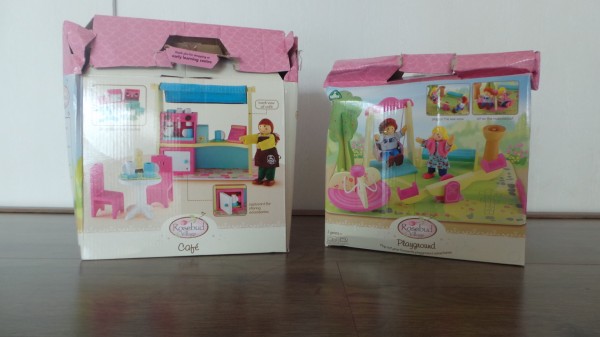 Produk Rosebud Village, karena packaging rusak, harganya jadi hanya 69 ribuan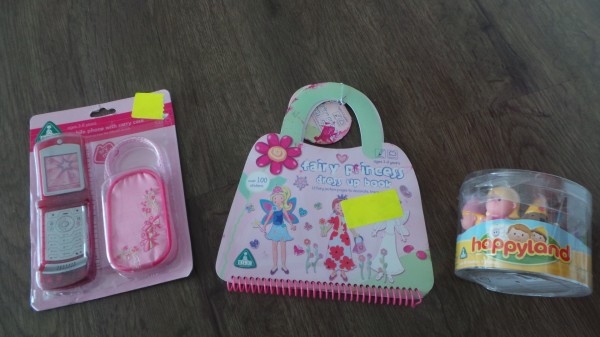 Aneka mainan dari ELC yang saya beli dengan harga mulai 19 ribuan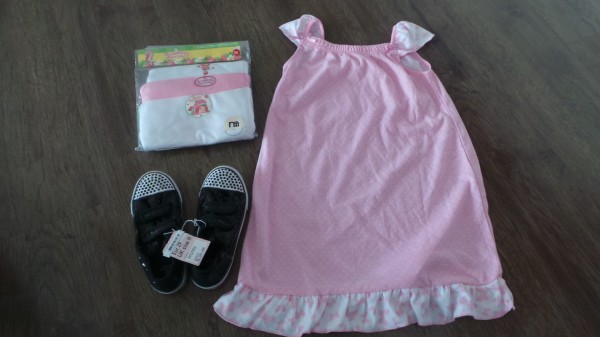 Produk Mothercare yang saya beli dengan harga mulai dari 49 ribuan
Barang lainnya, banyaaaaaak banget! Sebut saja car seat, stroller, breastpump, nursing bra, breastpad, bassinet, scooter, play mat, aduuuh, banyak! Nggak heran, Mommies yang ke sana hampir dipastikan membawa tentengan begitu keluar dari The Hall. O, ya, menurut saya, sistem antreannya tahun ini lebih nyaman. Tempatnya juga jauh lebih luas, sehingga Mommies bisa memilih barang dengan nyaman.
Tak lupa ada juga lokasi parkir stroller plus antrean khusus ibu hamil. Jika Mommies bawa anak, sebaiknya bawa orang ke tiga yang bisa bantu memegangi si kecil selama Mommies berbelanja. Tadi pagi begitu saya keluar The Hall, antreannya sudah cukup mengular, ya.
Bazaar ini berlangsung sampai tanggal 11 Oktober. Bukanya dari jam 10 pagi sampai 10 malam. Bagi pemegang kartu HSBC, Mommies bisa dapat diskon tambahan dan nggak perlu antre. So, what are you waiting for?