Menjawab Pertanyaan Anak "Kenapa Mama dan Papa Bercerai?"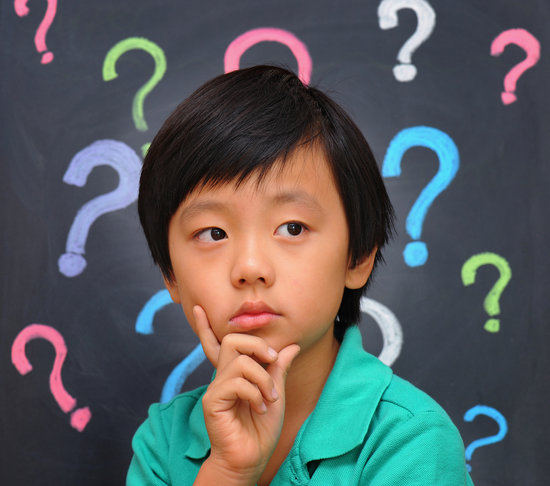 AnitaThaTha
Panggil saya Thatha. I'm a mother of my son -…
ANDINE (Ibu dari anak perempuan berusia 5 tahun)
Kok aku musti pindah-pindah sih rumahnya? kenapa Mama Ayah ngga serumah aja?                               
Tapi kan enak kamu punya banyak rumah, Mama dan Ayah sukanya begini.
Alternatif jawaban lainnya:
Mama tahu bahwa kamu tidak suka dan marah sama Mama dan Ayah. Maafkan Kami. Walaupun kamu belum mengerti, namun kamu harus tahu apapun yang terjadi,  semua ini bukan salahmu, dan Ayah dan Mama selalu tetap mencintaimu sampai kapanpun
Mama nggak sayang sama Ayah?
Mama selalu sayang Ayah, Ayah kan best friend Mama sebelum kami menikah dan punya kamu, jadi walau nggak serumah lagi, kita tetap best friend dong, apalagi sudah ada kamu.
Gambar dari sini
ARINDA (Ibu dari anak perempuan berusia 7 tahun)
Kenapa sih Papa nggak tinggal sama kita?
Mama sama Papa memang nggak tinggal satu rumah lagi. Papa sekarang tinggal di rumah Eyang Kakung. Kamu tinggal sama Mama karena kan sekolahmu lebih dekat dari sini dan di sini ada kakak (sepupunya), jadi kau ada teman main. Tapi kan Papa ketemu kamu setiap weekend. Dan kapanpun kamu kangen Papa, kamu bisa bertemu Papa.
Kenapa sih aku harus ke rumah Papa setiap weekend? Aku bosan! 
Karena Papa kangen sama kamu dan mau spend time sama kamu. Kalo kamu bawa mainan ke rumah Papa, membantu nggak? Kalo misalnya kamu tetap bosan, khusus weekend ini Mama minta izin sama Papa supaya kamu nggak nginep di sana ya dan kita bisa jalan-jalan berdua. Mau?
Note: Untuk jawaban yang tidak ada alternatif menurut Psikolog jawabannnya sudah tepat.
Dari beberapa kasus di atas, yang perlu diperhatikan sebagai single parents adalah pentingnya untuk menjelaskan kondisi sesungguhnya ke anak secara bertahap dan disesuaikan dengan usia anak dan kemampuannya dalam memahami penjelasan kita.  Serta penting untuk tidak menjelek-jelekkan mantan suami kepada si kecil dan sebisa mungkin menjalin komunikasi yang baik.
Tetap semangat para single parents di luar sana :)
AnitaThaTha
Panggil saya Thatha. I'm a mother of my son - Jordy. And the precious one for my spouse. Menjadi ibu dan isteri adalah komitmen terindah dan proses pembelajaran seumur hidup. Menjadi working mom adalah pilihan dan usaha atas asa yang membumbung tinggi. Menjadi jurnalis dan penulis adalah panggilan hati, saat deretan kata menjadi media doa.