Fakta Tentang Breast Orgasm Alias Orgasme Puting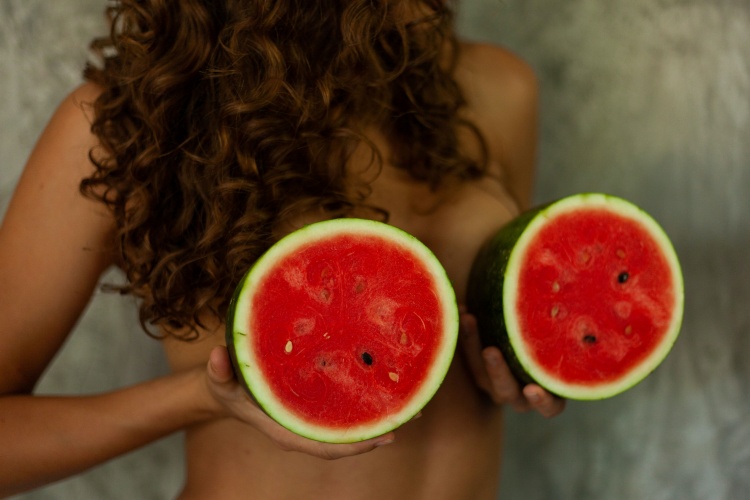 Pernah mencoba memainkan puting payudara untuk mendapatkan breast orgasm atau nipple-gasm? Jika belum, tidak ada salahnya mencoba. Siapa tahu Anda bisa mencapai klimaks.
Tahukah Anda bahwa perempuan memiliki 6 jenis orgasme (IYA ENAM JENIS!). Bisa jadi pilihan ketika Anda dan pasangan ingin mencoba eksplorasi kegiatan bercinta kan. Enam jenis orgasme itu adalah:
Orgasme Klitoris
Orgasme G-spot
Orgasme Puting payudara
Orgasme Uretra
Orgasme A-spot
Orgasme Vagina
Nah kali ini, mari kita bahas mengenai orgasme puting atau dikenal juga dengan Nipple-gasm atau Breast Orgasm, di mana tentu saja pemeran utamanya adalah puting payudara Anda.
Mengutip apa yang ditulis di Huffington Post, ternyata ada beberapa fakta mengenai payudara yang membuat breast orgasm atau nipple-gasm atau orgasme puting ini bisa terjadi. Apa saja faktanya?
Payudara bisa membesar 25% dari ukuran normal saat seorang perempuan sedang terangsang. Hal ini membuat payudara menjadi super sensitif.
Stimulasi yang dilakukan di area payudara ternyata mengaktifkan area yang sama di otak seperti ketika kita menstimulasi klitoris, vagina dan serviks.  Here's the science behind that claim from the Journal of Sexual Medicine, Volume 8, 2011

Menurut Dr Jennifer Wider, saat terangsang, maka puting payudara kita akan lebih berwarna, mengarah ke pink gelap. Hal ini disebabkan karena aliran darah meningkat saat kita terangsang.
Beberapa cara yang bisa digunakan untuk meraih orgasme puting atau breast orgasm adalah dengan memaksimalkan beberapa hal berikut ini:
TANGAN. Gunakan tangan untuk membelai, meremas dan memijat seluruh area payudara, dan ketika rangsangan sudah dimulai, fokuslah pada area puting.  Remas, cubit kecil, gosok atau gesekkan tangan serta jari jemari.
MULUT. Gunakan mulut untuk mencium, mengisap, meniup, menjilat area puting. Mainkan bibir dan juga lidah.
ES BATU. Ternyata sensasi dingin pada puting bisa meningkatkan gairah dan membuat tercapainya orgasme.
BACA JUGA: 10 FAKTA UNIK TENTANG ORGASME
Photo by Dainis Graveris on Unsplash