#BridgerStrong, Anak Laki-laki yang Luka 90 Jahitan Demi Selamatkan Adiknya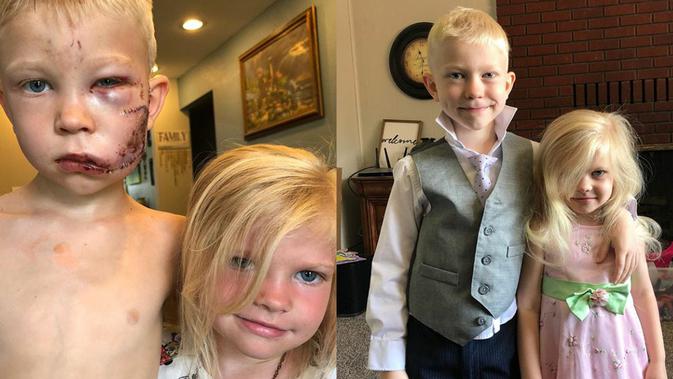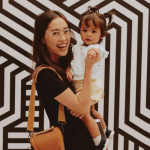 RachelKaloh
Ibu 1 anak yang hari-harinya disibukkan dengan menulis artikel dan…
Keberanian Bridger Walker (6) menghadang anjing ini diakui oleh Avengers.
Yang menjadi impian para orangtua dengan dua anak atau lebih, salah satunya pasti kemampuan anak-anak untuk bisa saling menjaga satu sama lain. Seperti kisah seorang kakak yang mengorbankan dirinya demi menyelamatkan sang adik dari serangan anjing.
Beberapa waktu lalu, kisah Bridger Walker (6), anak laki-laki asal Wyoming, Amerika Serikat, viral di Instagram. Semua bermula dari postingan tantenya, Nicole Walker (@nicolenoelwalker) di Instagram. Dalam postingannya tersebut, ia bercerita mengenai kejadian yang menimpa keponakannya. Ketika sedang bermain di taman bersama adik perempuannya, Bridger harus berhadapan dengan anjing berjenis German Shepherd dan menghadangnya, sampai ia mengalami luka gigitan parah dan harus menjalani perawatan berupa 90 jahitan.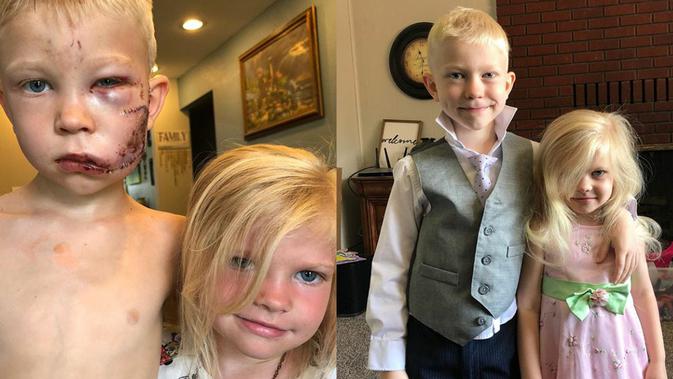 Dalam postingannya tersebut, Nicole mengungkapkan ucapan Bridger ketika ia sedang menjalani operasi paska kejadian. Ia menganggap, kalau saat itu harus ada yang mati, lebih baik dirinya saja. Mendengar kata-kata ajaib penuh keberanian yang keluar dari mulut seorang anak 6 tahun ini akhirnya menggerakkan hati Nicole untuk menyebarkan kisah tersebut dan mengajak para "superheroes" untuk mendukung tindakan yang dilakukan keponakannya.
Tidak lama setelah Nicole mengunggah foto Bridger dengan adiknya, dan dengan inisiatif men-tag akun para Hollywood Avengers, postingan tersebut langsung viral. Semua orang yang berkomentar pun ikut membantu meneruskan dan me-repost dengan tagar #BridgerStrong.
"Kampanye" virtual ini akhirnya berjalan sesuai dengan ekspektasi Nicole, di mana para Avengers akhirnya mengunggah sebuah video berisi pesan penyemangat untuk Bridger.
Dari "Captain America" Chris Evans yang katanya mau memberikan shield-nya.
"Spiderman" Tom Holland, yang mengundang Bridger untuk datang ke lokasi syuting Spiderman 3 nanti.
Sampai "Iron Man" Robert Downey Jr., yang menjanjikan "sesuatu" di ulang tahun Bridger mendatang.
Bahkan selebriti lain seperti Anne Hathaway pun ikut berpartisipasi mengangkat keberanian Bridger lewat postingan Instagramnya dengan caption, "I'm not an Avenger, but I know a superhero when I see one."



View this post on Instagram
Well, that's the beauty of social media! Namun, siapa, sih, yang nggak kagum melihat kemampuan Bridger. Saya sendiri sampai kepikiran, gimana, ya, didikan kedua orangtua Bridger sampai anak sulungnya ini bisa segitu beraninya berdiri di hadapan anjing besar, demi menyelamatkan adiknya? Semoga saja kisah-kisah yang begini ini makin banyak disebar orang, dibanding kisah-kisah lain yang seharusnya nggak perlu jadi viral.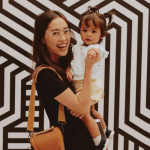 RachelKaloh
Ibu 1 anak yang hari-harinya disibukkan dengan menulis artikel dan content di media digital dan selalu rindu menjalani hobinya, menjahit.