Dari Lion King Hingga Modern Family, Ini Quote Tentang Fatherhood dari Para Ayah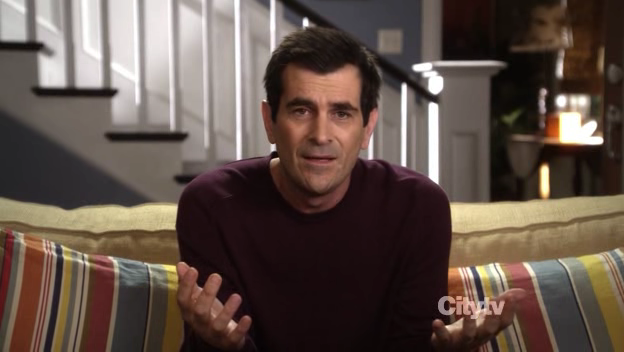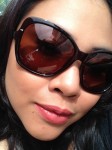 dewdew
Mother of Two. Blogger. Make-Up Lover. Skin Care Amateur. Beginner…
Fatherhood jelas beda dengan motherhood. Beberapa cara parenting dalam hal ini nasihat mereka, bahkan sulit dimengerti oleh kita, kaum ibu.
Ada yang bikin mengerenyitkan dahi, geleng-geleng kepala, tertawa lebar, ada yang kita nggak setuju sama sekali, nggak jarang juga bikin hati terharu. Beberapa cara dan pendapat itu juga diwakili oleh beberapa pop dad di dalam film atau serial berikut ini. Setuju atau tidak?
"You find your soulmate, you get married, you stay together until you die, period," — Jack Pearson (Milo Ventigmilia) – This Is Us
Nonton serial ini dan menyaksikan bagaimana Jack berusaha berlaku sebagai seorang ayah yang baik dan suami yang sempurna, rasanya, tuh, mata merah terus, dan dada sesak selalu. Jack Pearson adalah sosok seorang ayah yang memberi contoh bagi anak-anaknya bagaimana memperlakukan wanita dengan hormat. Milo Ventimiglia's Jack has set the bar high – too high.
"Ketika anak-anak berada di momen mereka bertingkah sangat menyebalkan, ingatlah, di saat itulah mereka paling membutuhkan cinta dari kita orangtuanya." — Danny Tanner (Bob Saget) Full(er) House
Walau tanpa didampingi oleh istrinya sudah lebih dulu meninggalkan mereka, Mr. Clean ini selalu tahu kapan ketiga putrinya membutuhkan diskusi dan sekadar ngobrol yang bikin hati kita hangat saat menontonnya.
"Katakan padanya bahwa kamu mencintainya. Kamu nggak akan rugi apa-apa dan kamu pasti akan menyesal kalau kamu tidak melakukannya," — Daniel (Liam Neeson) – Love Actually
Belajar dari pengalamannya, Daniel tahu betapa singkatnya kehidupan kita di dunia apa lagi dengan orang yang dicintai. So, dia nggak ragu untuk mengantarkan anaknya (yang baru akil baliq) ke bandara untuk menyatakan perasaan si anak kepada teman sekolahnya. Cukup manis, sih, tapi di Indonesia pada begini nggak, ya? :))
"Being brave doesn't mean you go looking for trouble!" — Mufasa – Lion King
Setuju bangetlah sama Mufasa, mengajarkan anak untuk jadi pemberani, nggak berarti anaknya petantang petenteng cari gara-gara, ngajakin berantem, atau jadi yang paling jago di sekolah. Kalau kata Mufasa setelah menyelamatkan Simba dari para hyena, "I'm only brave when I have to be".  Well said!
"Menjadi panutan bukan tugas anak sulung-kepada adik-adiknya, tapi tugas orang tua kepada semua anak," — Gunawan Garnida (Abimana) – Sabtu Bersama Bapak
Kadang, disadari atau tidak, sebagai orangtua kita suka menaruh harapan besar kepada si sulung supaya dia jadi contoh yang baik terhadap adik-adiknya. Berat banget bebannya kalau kita sendiri nggak mencontohkannya juga, kan?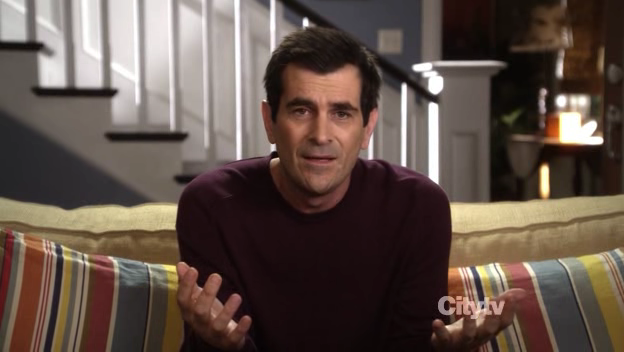 "I've always said that if my son thinks of me as one of his idiot friends, I've succeeded as a dad," — Phil Dunphy (TY Burrel) – Modern Family
Entah pernyataan serius atau bukan, Phil Dunphy selalu (ingin) dianggap sebagai cool dad, minimal oleh dirinya sendiri. Sepertinya ayah kekinian maunya memang dianggap ayah yang cool, ya?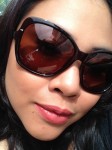 dewdew
Mother of Two. Blogger. Make-Up Lover. Skin Care Amateur. Beginner Baker. Entrepreneur Wannabe. And Everything in Between. www.therusamsis.wordpress.com