Adalia Rose, Idap Penyakit Progeria tapi Eksis di Social Media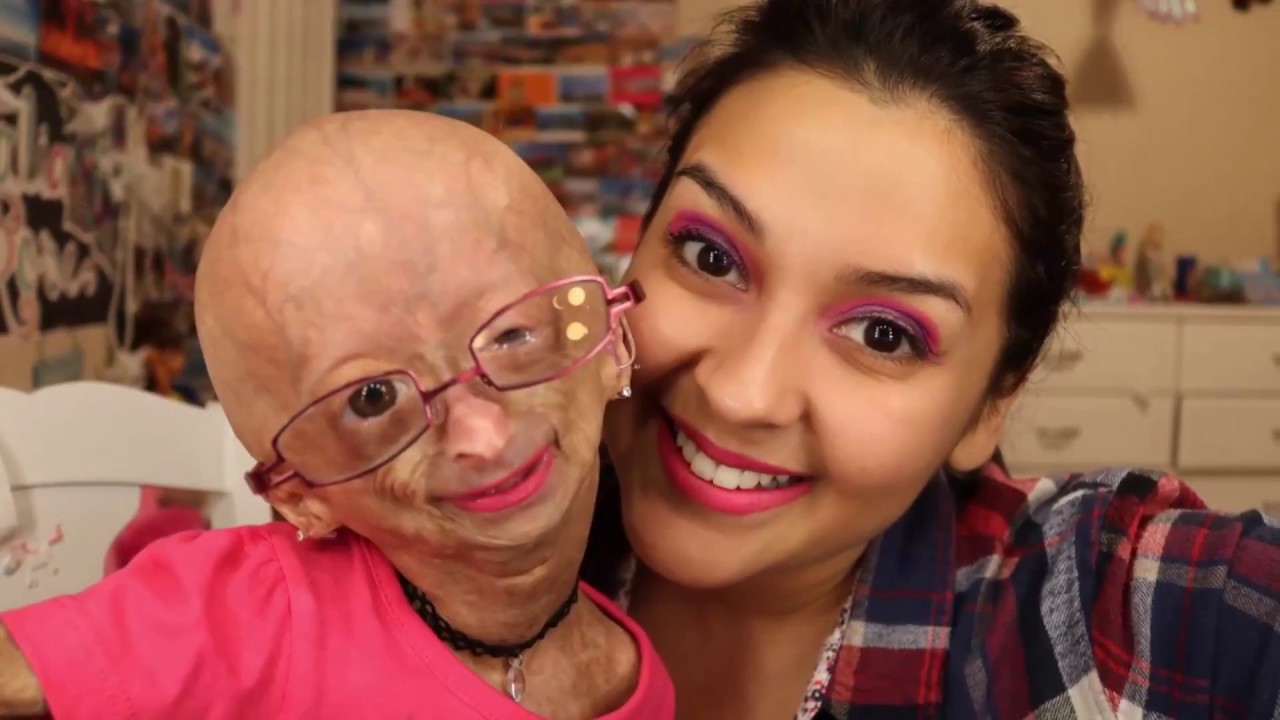 AnitaThaTha
Panggil saya Thatha. I'm a mother of my son -…
Adalia Rose mengidap gangguan genetik langka bernama progeria. Meski secara fisik, tampilannya lebih tua dari usianya yang kini 11 tahun, gadis kecil ini tetap percaya diri, menampilkan bakatnya melalui channel youtube.
Ketika saya menonton channel youtube Adalia Rose,  langsung deh ngembeng air mata. Maklum, saya #timgampangmewek lihat sesuatu yang seperti ini. Gaya Adalia ceria seperti gadis 11 tahun pada umumnya. Suka nyanyi, nge-dance, main Barbie, main gadget, selfie dan yang bikin saya tercengang pintar makeup dengan jari-jari mungilnya.
Gangguan genetik yang dialami Adalia disebut progeria, keadaan dimana membuat dirinya mengalami penuaan dini yang dialami anak-anak, tak menjadikan dirinya canggung di depan kamera. Bahkan, luar biasa PD. Beberapa kali saya mendengar Adalia, memberikan label "Diva" pada dirinya.
Gadis yang beruang tahun ke-11 pada Desember 2018 ini, adalah anak tiri dari pasangan Natalia Amozurrutia dan Ryan Pallante. Secara hitung-hitungan medis, pasien yang mengidap progeria tidak bertahan lebih dari 13 tahun. Tapi, orangtua Adalia tidak peduli akan hal itu. Mereka fokus memberikan memori baik dan bahagia pada Adalia.
Seperti yang kerap dilakukan ibunya bersama Adalia, membuat video tutor makeup, di kediaman mereka Texas, USA. Atau tindakan sederhana ayahnya memberikan rambut palsu dengan cara yang manis kepada Adalia. Terbukti, pas saya nonton beberapa video Adalia, semua bahasa tubuhnya menggambarkan kebahagiaan.
Meski secara medis usia mereka yang menyandang progeria, diperkirakan tidak lebih dari 13 tahun, keajaiban selalu ada. Buat mommies yang merasa sedang super lelah dengan segala masalah hidup, anak yang kadang bikin emosi sampai ke ubun-ubun, sumber pertengkaran dengan suami yang itu-itu lagi, klik aplikasi youtube, lalu ketik keyword "Adalia Rose", serap dengan baik semangat hidupnya. Di balik keterbatasannya, dia dan keluarganya pintar memanfaatkan kesempatan, untuk selalu mencari celah kebahagiaan. Salam kenal dari Indonesia, Adalia Rose, you are beautiful no matter what!
AnitaThaTha
Panggil saya Thatha. I'm a mother of my son - Jordy. And the precious one for my spouse. Menjadi ibu dan isteri adalah komitmen terindah dan proses pembelajaran seumur hidup. Menjadi working mom adalah pilihan dan usaha atas asa yang membumbung tinggi. Menjadi jurnalis dan penulis adalah panggilan hati, saat deretan kata menjadi media doa.