Liburan Akhir Tahun Makin Ceria, dengan Koleksi Summer Havaianas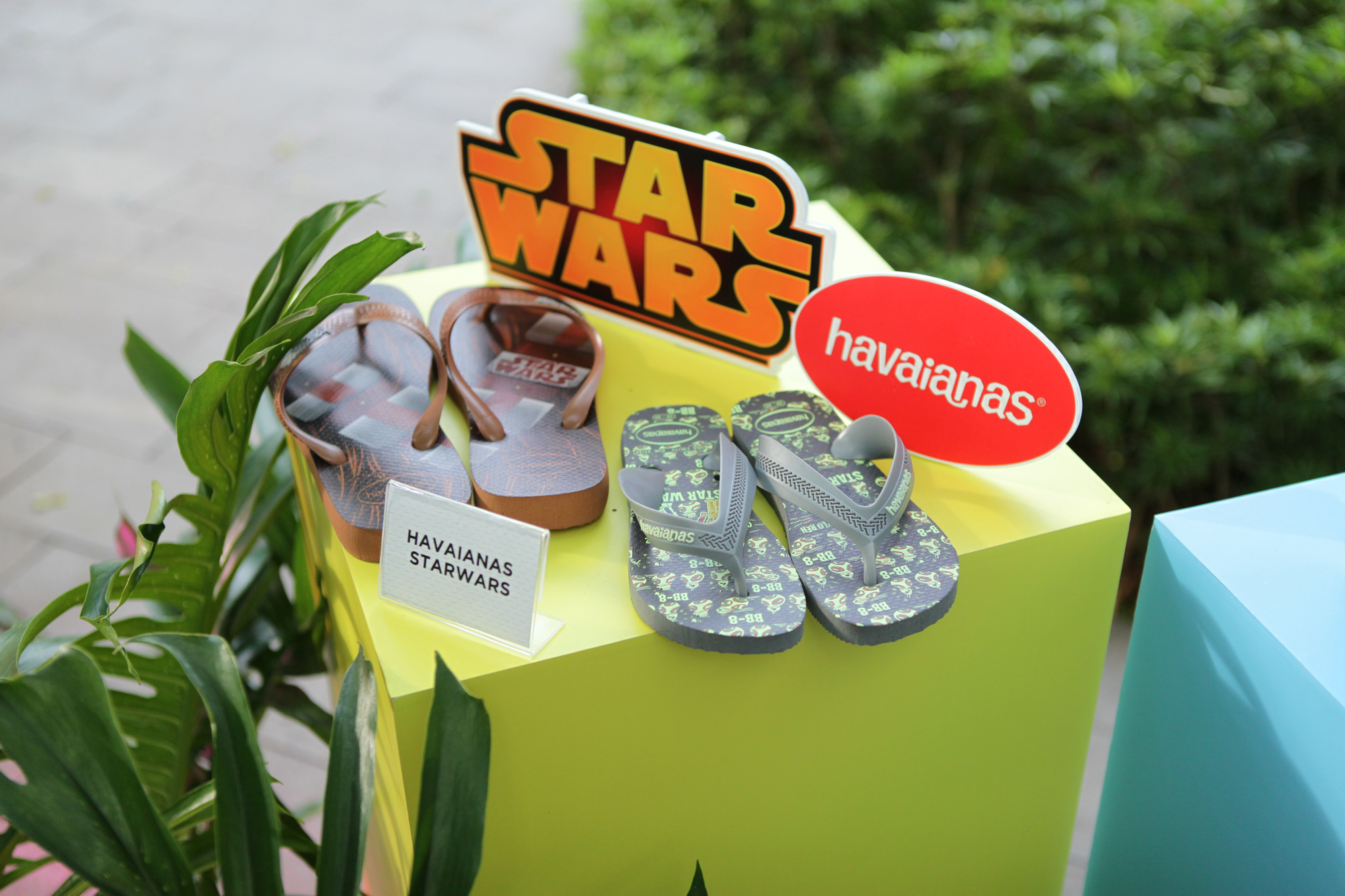 AnitaThaTha
Panggil saya Thatha. I'm a mother of my son -…
Jika ingin suasana berbeda liburan akhir tahun ini, gimana kalau mommies sekeluarga kompak menggunakan alas kaki koleksi terbaru dari Havaianas? Warna-warna dan motifnya, segar dan bisa disesuaikan dengan masing-masing karakter anggota keluarga.
Waaah, nggak kerasa ya, tahun 2017 sudah mau berakhir. Masuk bulan Desember, biasanya rencana liburan akhir tahun, juga sudah matang. Baik itinerary, tiket pesawat sudah di tangan, tempat menginap, bahkan sudah mulai packing supaya nggak ada yang tertinggal.
Tapi pingin nggak sih, ada suasana berbeda pas libur akhir tahun ini? Nah, gimana kalau mommies sekeluarga kompak pakai koleksi terbaru dari Havaianas? Step Into Summer , 17/18 Havaianas. Serius deh, warna dan motifnya bikin gemas. Si kecil yang ukuran kakinya 17 sampai ayah yang punya ukuran kaki 45 bisa pakai koleksi terbaru Step Into Summer, 17/18 dari Havainas.
Saya sudah coba, dan memang benar. Bantalannya empuk, bagian talinya tidak sakit, saat dipakai pertama kali dan seterusnya. Permainan motifnya, bisa disesuaikan dengan karakter anggota keluarga. Si kecil, bisa menggunakan sandal dengan motif karakter film animasi Disnet, Looney Tunes dan masih banyak lagi.
Untuk anak yang sudah mulai beranjak besar, ada juga karakter Star Wars, atau motif-motif yang lebih kalem. Gimana untuk mommies? Havaianas juga punya koleksi Luna, Allure, dan Freedom XL Maxi, sentuhan feminin tapi tetap elegan. Nggak hanya cocok dipakai liburan ke pantai, kok, tapi juga bisa buat jalan-jalan nge-mall :DBuat si ayah, saya perhatikan juga banyak pilihan warna yang kalem, dan warna-warna dasar, seperti hitam dan navy blue.
Koleksi Havaianas bisa mommies dapatkan, mulai dari Rp 179 ribu, hingga Rp 559 ribu.
AnitaThaTha
Panggil saya Thatha. I'm a mother of my son - Jordy. And the precious one for my spouse. Menjadi ibu dan isteri adalah komitmen terindah dan proses pembelajaran seumur hidup. Menjadi working mom adalah pilihan dan usaha atas asa yang membumbung tinggi. Menjadi jurnalis dan penulis adalah panggilan hati, saat deretan kata menjadi media doa.