Sensasi Wewangian Feminin, Sensual dan Segar dari Carven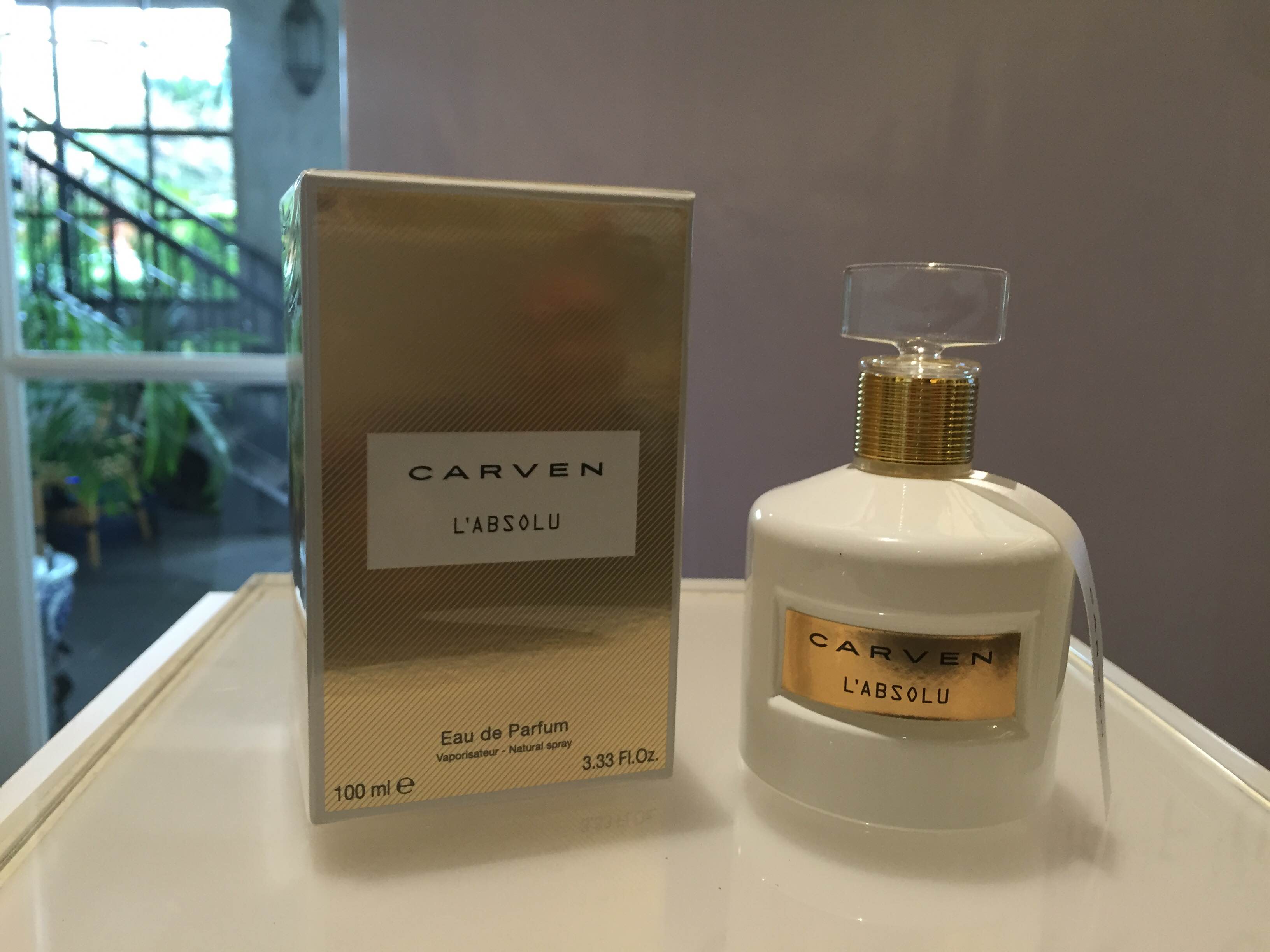 AnitaThaTha
Panggil saya Thatha. I'm a mother of my son -…
Buat Anda yang senang wawangian dengan kesan feminin dan sensual, parfum ini cocok deh rasanya untuk Mommies.
Soal wewangian saya dan pasangan termasuk yang kolot banget – kalau udah nyangkut atau suka sama satu jenis parfum, ya udah deh, bisa bertahun-tahun kami akan membeli yang sama. Sejauh ini saya gandrung dengan parfum yang beraroma segar namun tidak menyengat ketika pertama kali disemprotkan. Selain itu, juga ada sedikit aroma alam, entah itu dari citrus atau aquatic.
Karena sudah sekian lama "mentok" sama jenis psrfum yang itu-itu lagi, jadi berpikir mau bertualang dengan jenis wewangian yang lain, sih. Pas banget ada niatan ini, pas pula ada peluncuran parfum dari Carven, rumah mode asal Paris. Carven L'Absolut untuk perempuan dan Carven L'Eau Intense untuk pria. Kedua parfum ini memiliki persamaan, yaitu kental akan aroma yang sensual dan hangat.
Untuk Carven L'Absolu, pertama kali disemprotkan yang tercium oleh saya adalah aroma segar, namun lama kelamaan akan menjadi lebih sensual dan hangat. Perpaduan Citrus dan tumbuhan Ylang Ylang Madagaskar. Komposisi lain di dalam parfum ini adalah Egyptian absolute jasmine, esens Patchouli, Sandalwood, Spanish absolute citrus dan masing banyak lagi. Dari segi kemasan, desain botolnya sederhana namun tetap elegan, karena ada sentuhan warna keemasan di beberapa bagian botol.
Ada pula parfum khusus pria Carven L'Eau Intense, aromanya lebih kuat. Perpaduan aroma mint, Italian lemon, grapefruit, zesty akan Anda dapatkan. Kesan yang muncul pertama kali, segar tapi lama kelamaan menjadi hangat, karena ada pula kandungan cedarwood dan ambery wood. Untuk bentuk botolny sendiri lebih tinggi dan "clean". Dan ternyata saya lebih suka dengan kesan parfum Carven L'Eau Intense ini, hihihi.
Kedua jenis parfum ini secara resmi tersedia di seluruh gerai C&F mulai bulan ini. Tertarik memiliki?
Baca juga:
AnitaThaTha
Panggil saya Thatha. I'm a mother of my son - Jordy. And the precious one for my spouse. Menjadi ibu dan isteri adalah komitmen terindah dan proses pembelajaran seumur hidup. Menjadi working mom adalah pilihan dan usaha atas asa yang membumbung tinggi. Menjadi jurnalis dan penulis adalah panggilan hati, saat deretan kata menjadi media doa.