Direktori Tempat Berjualan Baju Muslim Keluarga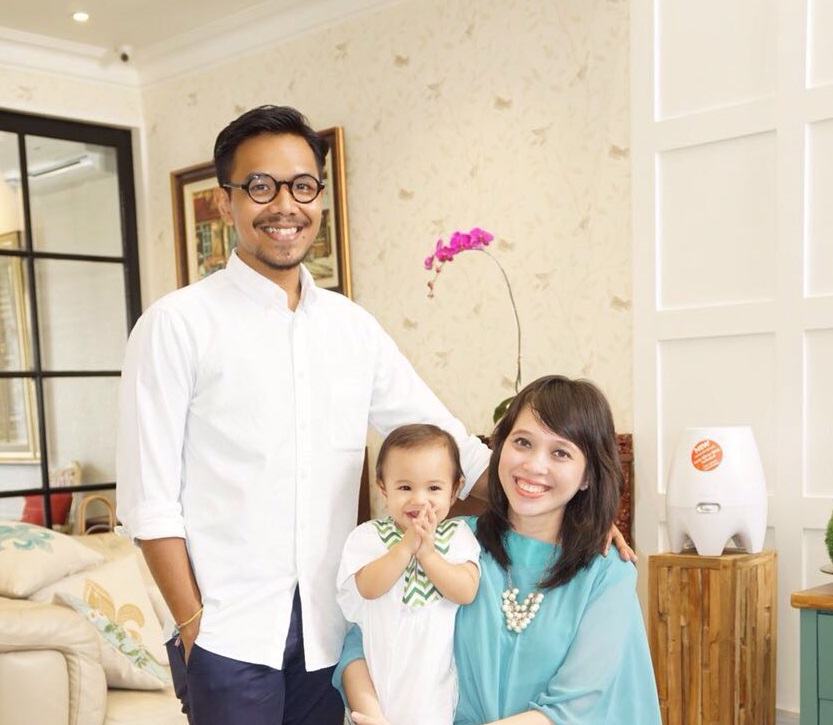 AnitaThaTha
Panggil saya Thatha. I'm a mother of my son -…
Meski Lebaran masih lama nggak ada salahnya mempersiapkan baju Muslim untuk seluruh anggota keluarga. Ini dia 10 tempat yang menjual baju Muslim.
Tahun ini adalah tahun ke-3 saya merasakan berpuasa, dan tahun ke-2 saya merayakan hari kemenangan bersama suami dan si kecil. Nikmat rasanya puasa dan berhari raya dengan orang-orang tersayang. Apalagi menjalani pengalaman menjalani bulan Ramadan bersama si kecil, kalau ini sih lebih tepatnya seru yaaa :D harus banyak trik supaya kegiatan sahur hingga berbuka berjalan dengan lancar. Dari bulan baik ini juga, anak bisa belajar tentang banyak hal, misalnya pentingnya bersabar, indahnya silaturahmi, dan bersyukur atas semua rezeki yang Tuhan berikan.
Untuk merayakannya, boleh dong sesekali tampil beda? Misalnya dengan mengenakan pakaian yang senada. Nah, kami punya direktori 10 toko yang menyediakan baju Muslim keluarga. Supaya kalau mau pesan bisa dari jauh-jauh hari :)
Nomor
Nama
Alamat /Email
Nomor telepon/Social Media

1.

 Shafira
Jl. Cikajang No. 58 Kebayoran Baru, Jakarta Selatan
(021) 99953644

0818 0927 3830

2.

Baju Barudak
Jl. Bintaro Permai No 7 Pesanggrahan Jakarta Selatan
 0822 1019 4160

IG: Bajubarudak

3.

Gita Pelangi Jakarta
Thamrin City/ Jacc. Lantai Dasar blok C20A No. 7 Jakarta Pusat
(021) 93179067

0812 8736 4831

4.
Rumah Tiara
Jl. Kesadaran No.32A Rt.07 Rw.01 Cipinang Muara, Jakarta Timur
0812 8203 2400

5.

Rumah Jasmine
Jalan Gebang Sari RT 001 RW 003 No. 61 Kecamatan Cipayung Kelurahan Bambu Apus, Jakarta Timur
0896-0292-5365

6.

Syafna Fashion
Vila Cinere Hijau 2 Blok B4 No.4 Meruyung Limo Depok, Jawa Barat

 (021) 73463040 0813 1313 3828

7.

Butik Naura
Kp. Pondok Belimbing No.67 RT 03/04, Jurangmangu Barat Pondok Aren, Tangerang Selatan
(021) 99697263
0877 7407 9133
8.
Rumah Madani
Komplek Pondok Benda Indah Blok i No. 10, Pamulang, Tangerang, Jawa Barat
(021) 7496836

9.

Keke Collection
Jalan Cempaka Blok Y2 No. 2-3  Taman Cimanggu, Bogor Jawa Barat
(0251) 8351853

0812 9086 6440

10.

Pasti Gaya Muslimah 
 –

 0227211577
AnitaThaTha
Panggil saya Thatha. I'm a mother of my son - Jordy. And the precious one for my spouse. Menjadi ibu dan isteri adalah komitmen terindah dan proses pembelajaran seumur hidup. Menjadi working mom adalah pilihan dan usaha atas asa yang membumbung tinggi. Menjadi jurnalis dan penulis adalah panggilan hati, saat deretan kata menjadi media doa.