5 Hot Celebrity Fathers in Hollywood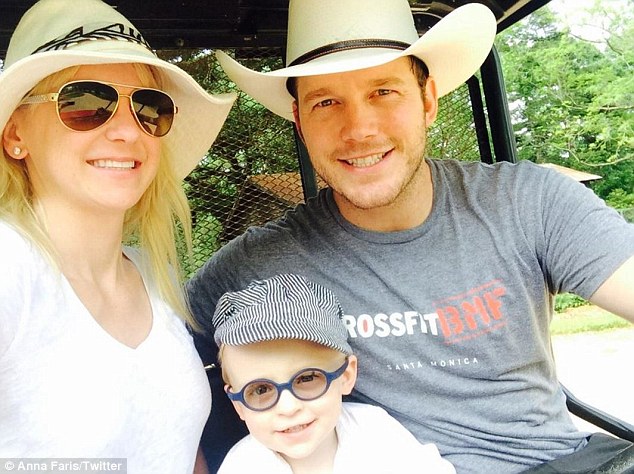 fiaindriokusumo
Biasa dipanggil Fia, ibu dari dua anak ini sudah merasakan…
Untuk mengisi long weekend, iseng-iseng saya membuat list hot celebrity fathers in Hollywood. Selain ganteng tentunya, hahaha, ternyata para selebritis ini juga unyu banget lho saat berinteraksi dengan anak-anaknya. Siapa saja mereka? 
1. Chris Pratt
Pada tanggal 21 April 2016 kemarin, aktor utama dari film Guardians of The Galaxy ini sukses membuat hati para penggemarnya meleleh gara-gara postingan di Instagram miliknya tentang his precious family. Suami dari Anna Faris ini memposting sebuah foto anaknya, Jack Pratt dengan caption: I snapped this photo and it dawned on me how much Jack looks like Anna. They are both so beautiful. Sleeping in with the two of them is my greatest treasure. Ouch….
2. Ryan Reynolds
Siapa yang nggak meleleh melihat wajah dan body dari pemeran utama film Deadpool sekaligus suami dari Blake Lively ini? Memiliki satu orang puteri yang lahir pada tahun 2014, salah satu hot daddy di Hollywood ini kini sedang menanti anak keduanya. Salah satu pesannya kepada para calon Ayah di luar sana adalah "Just do the dirty work. You gotta do the diapers, you gotta do the middle of the night thing. A human being will exit your wife. She's done enough." Setujuuuuuuu.
3. Channing Tatum
Menikah dengan sesama pemain film Step Up yang melambungkan namanya pada tahun 2009, salah satu hot  daddy ini menjadi Ayah dari seorang puteri bernama Everly pada tahun 2013. Channing mengajarkan anaknya untuk mencintai binatang, tak heran di rumahnya dia memelihara anjing hingga kambing. Dan, saat kambing kesayangan puterinya ini mati, Channing pun mengunggah sebuah foto hitam putih Everly bersama Heather si Kambing sambil menuliskan RIP Heather. So sweet yaa.
4. Ryan Gosling
Salah satu hal manis yang dilakukan ayah dari Esmeralda dan suami dari Eva Mendes ini adalah secara spontan ia mengucapkan "Eva and Ezzy I love you" ketika sedang live show di NBC.
5. Chris Hemsworth
Sang Dewa Thor ini ternyata memiliki 3 orang anak: India Rose Hemsworth, dan si kembar Sasha Hemsworth dan Tristan Hemsworth. Meski sibuk bermain di film garapan Marvel Studio, namun aktor asal Australia ini rutin mengajak anak-anaknya beraktivitas di luar ruang, seperti trekking hingga berenang di pantai.
Mommies mau menambahkan hot daddy versi Mommies?
fiaindriokusumo
Biasa dipanggil Fia, ibu dari dua anak ini sudah merasakan serunya berada di dunia media sejak tahun 2002. "Memiliki anak membuat saya menjadj pribadi yang jauh lebih baik, karena saya tahu bahwa sekarang ada dua mahluk mungil yang akan selalu menjiplak segala perilaku saya," demikian komentarnya mengenai serunya sebagai ibu.