10 Fakta Tentang Ibu Bekerja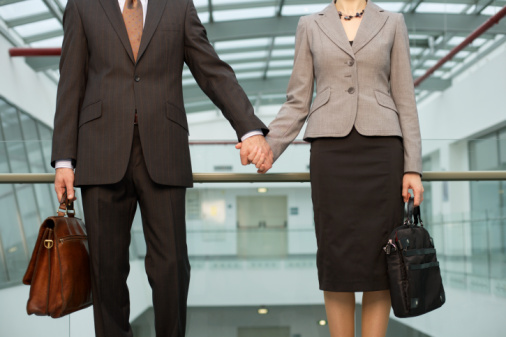 Ditulis oleh: Halyda Anjani
Masih dalam rangkaian Mommies Daily 6th Anniversary, saya ingin berbagi mengenai fakta-fakta menarik tentang sosok ibu bekerja. Apa saja?
Saya percaya akan selalu ada pro kontra dalam sebuah pilihan yang kita ambil. Pro kontra yang bisa datang dari hati kecil kita sendiri atau dari orang-orang di luar sana. Menarik mencermati, bahwa pro dan kontra mengenai ibu bekerja juga ternyata nggak kalah heboh dengan topik mengenai ASIX dan Formula.
Buat saya pribadi, tulisan mengenai ibu bekerja kali ini lebih kepada sebuah tulisan untuk menyemangati sesama perempuan bekerja, karena mengutip apa yang Miund tulis di akun Instagramnya bahwa "As working mom, we already have that guilt, the silent knowing that we would miss a couple of 'firsts'. The fear to be judged as a bad mom by today's society standards. The concerns of not doing our best at our jobs which will defeat the purpose of our choice to work. The fragile bond with our significant others that we have to nurture, nourish, maybe not twice but ten times harder than it should."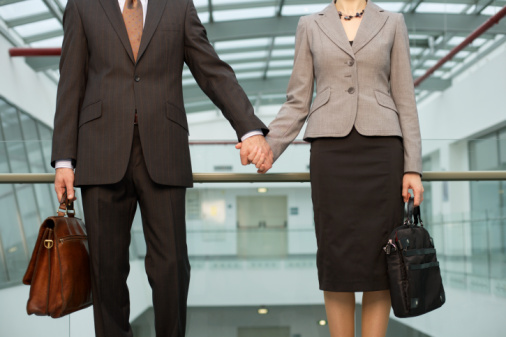 *Gambar dari sini
Mothers are becoming the breadwinners.
Menurut survei yang dilakukan oleh Mommies Daily pada bulan November lalu, 33% ibu bekerja memiliki pendapatan yang lebih besar dari pasangannya. Bahkan, di Amerika Serikat, pada tahun 2011 tercatat sejumlah 41% ibu bekerja yang menyumbang pendapatan lebih besar untuk keluarga. Jadi, jika Anda salah satu yang termasuk dalam golongan breadwinners ini, tetap semangat Mom, karena Andalah maka perekonomian keluarga tetap berputar dengan baik :).
Ibu memilih untuk bekerja bukan semata-mata karena uang.
62% responden survei Mommies Daily menyatakan bahwa mereka akan tetap bekerja walaupun uang tidak menjadi masalah. Selain memberikan kontribusi terhadap keuangan keluarga, bekerja membantu seorang ibu untuk tetap produktif di luar rumah.
Anak dari ibu yang bekerja memiliki kemungkinan berprestasi lebih baik.
Dilansir dari penelitian yang dilakukan selama 50 tahun oleh American Psychological Association, seorang anak dari ibu bekerja saat usia sang anak kurang dari tiga tahun memiliki kemungkinan berprestasi lebih baik secara akademis dan lebih baik dalam berperilaku saat dewasa.
Ibu bekerja menciptakan sosok role model yang positif bagi anak.
Bagaimana tidak, kebiasaan anak melihat sang ibu bangun pagi, berdandan rapih untuk berangkat ke kantor, memiliki kesibukan di luar rumah dengan masih mencurahkan seratus persen perhatian untuk keluarga tentunya dapat menjadi gambaran sosok perempuan tangguh yang dikagumi oleh sang anak.
*Gambar dari sini
Ibu bekerja merasa puas dengan pencapaian karirnya.
Walaupun harus membagi peran antara menjadi seorang karyawan di kantor dan seorang ibu di rumah, menurut survei yang dilakukan oleh Mommies Daily kepada hampir 850 ibu bekerja, hampir 50% responden menyatakan bahwa mereka puas dengan pencapaian karirnya saat ini meski harus membatasi diri untuk menerima kesempatan-kesempatan baru di dunia pekerjaan.
Apa yang paling diharapkan oleh ibu bekerja dari manajemen tempatnya bekerja?