7 Powerful Woman Berbagi Tips Tentang Karier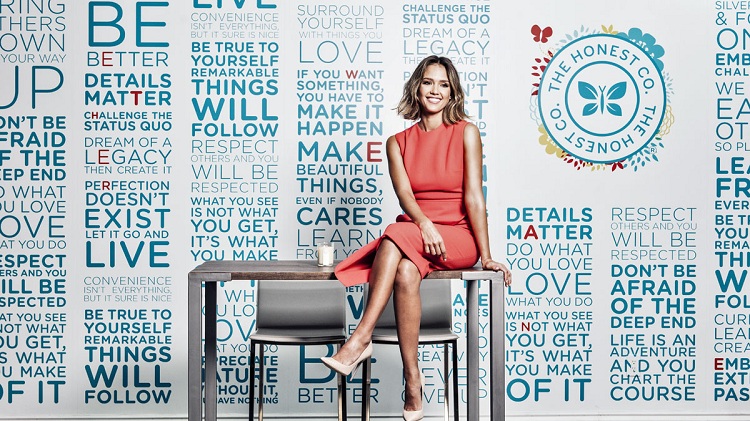 fiaindriokusumo
Biasa dipanggil Fia, ibu dari dua anak ini sudah merasakan…
Yuk 'curi' ilmu dari 7 perempuan yang sudah terbukti memilliki karier yang cemerlang.
Pengalaman adalah guru yang paling baik –kita semua tahu ini-. Apalagi kalau kita bisa mengambil ilmu dari pengalaman orang lain. 7  perempuan ini berbagi tips tentang urusan karier.
Jessica Alba, Founder & Chief Creative Officer, The Honest Co.
"Kelilingi diri kita dengan orang-orang yang lebih pintar dari kita. Jangan sampai kita menjadi yang paling pintar dalam sebuah perusahaan atau team. Jika ini terjadi, sebaiknya Anda perlu merasa khawatir!"
Meg Whitman, CEO, HP
" Seorang pelatih olahraga selalu mengatakan kalau you will miss a hundred percent of the shots that you never take. That's why, mama saya selalu meminta saya berani untuk melakukan segala hal yang pada awalnya saya sendiri tidak merasa yakin sanggup melakukannya. Be brave!"
Anne Finucane, Vice Chairman and Global Chief Strategy and Marketing Officer, Bank of America
"Menjadi seorang leader berarti kita harus memiliki kemampuan beradaptasi denga baik. Beradaptasi dengan perubahan yang terjadi di sekitar kita.  That doesn't mean abandoning your values, but it does mean recognizing that the environment has changed and absorbing that."
Nancy Pelosi, House Democratic Leader, The U.S. House of Representatives
"Selalu siap terhadap segala kesempatan yang datang. Mungkin kita tidak pernah mengira bahwa diri kita cocok dengan bidang tertentu. Tapi orang lain yang melihat bahwa kita mampu. I never intended to run for Congress.  I never intended to run for leadership.  Other people came to me to encourage me to do so.  And I was ready."
Martha Tilaar, Owner of Martha Tilaar Group
"Jika ingin berhasil, milikilah attitude DJITU. Disiplin, jujur, inovatif, tekun, ulet. Ditambah dengan beriman, commited dan helpful. Serta jangan alergi pada kompetisi, karena competition is motivation.
Gayle King, Editor at Large, The Oprah Magazine; Co Host, CBS This Morning
"Belajar berpikir dengan tenang. Saat segala sesuatu berjalan tidak sesuai harapan kita, ingat saja bahwa segalanya bisa berubah menjadi lebih baik. Tidak ada yang stay selamanya. Everything, even though you don't believe it at the time, works out the way it's supposed to–the good and the bad.
Hillary Clinton, Mantan Menteri Luar Negeri Amerika Serikat ke-67
"Terima kritikan dengan serius tapi profesional, jangan libatkan perasaan di dalamnya. Jika memang kritikan itu benar, belajar darinya. Jika tidak, dia akan menghilang dengan sendirinya."
Dari tujuh tips di atas, mana yang paling Anda suka?
Sumber: www.forbes.com
fiaindriokusumo
Biasa dipanggil Fia, ibu dari dua anak ini sudah merasakan serunya berada di dunia media sejak tahun 2002. "Memiliki anak membuat saya menjadj pribadi yang jauh lebih baik, karena saya tahu bahwa sekarang ada dua mahluk mungil yang akan selalu menjiplak segala perilaku saya," demikian komentarnya mengenai serunya sebagai ibu.