Kemeriahan Female Daily Best of Beauty Awards 2015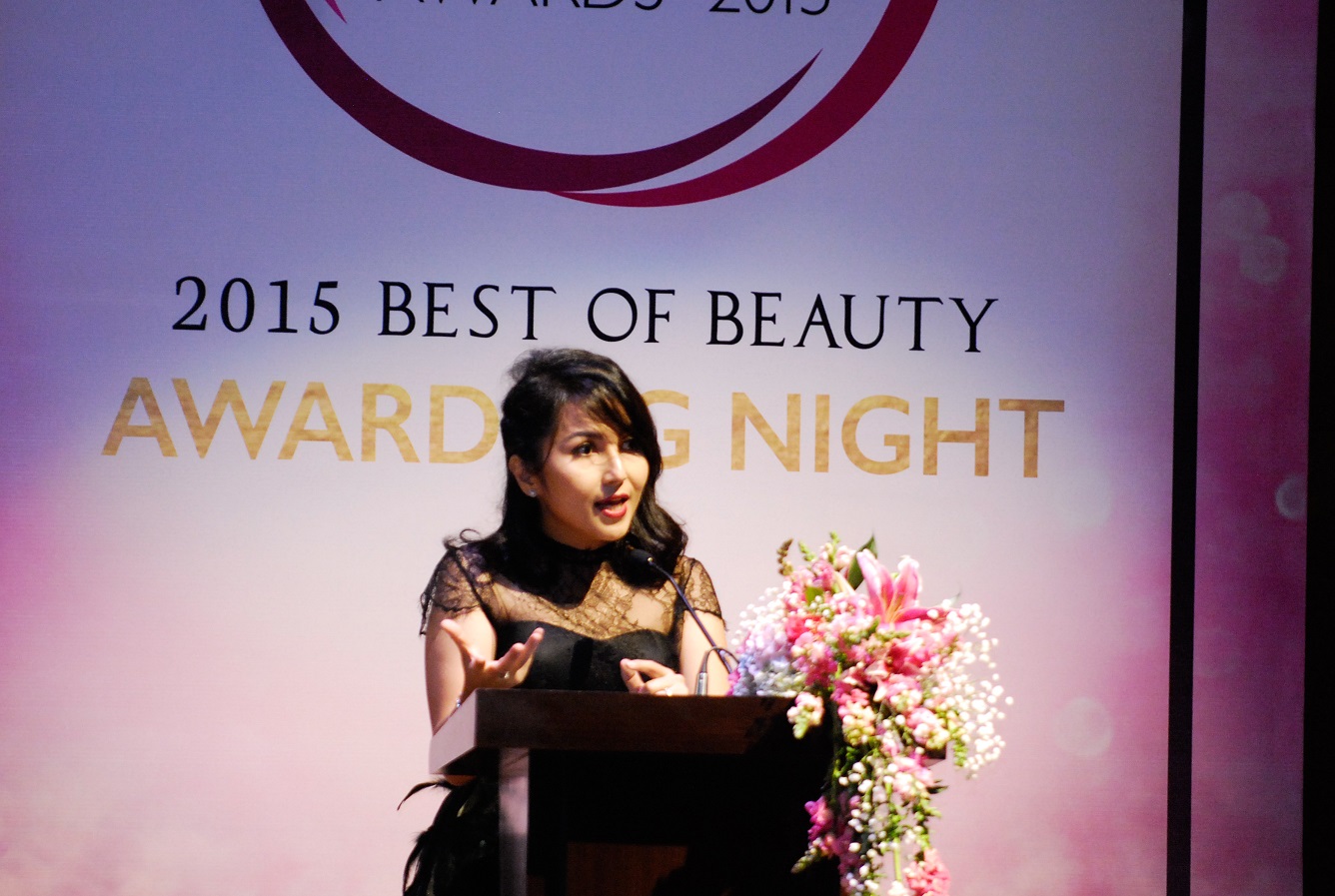 Siapa yang sudah ikutan survei Female Daily Best of Beauty Awards 2015 yang diadakan bulan lalu? Sudah tahu belum siapa pemenang dari ketiga kategori survei ini?
Bila tahun- tahun sebelumnya Female Daily hanya membuat dua survei makeup dan skincare, tahun ini kami menambahkan satu kategori survei lagi yaitu Hair, Body and Nails. Selain penambahan kategori, awards tahun ini pun lebih special, karena akhirnya terwujudlah impian Queen Bees, yang terdiri dari Hanifa Ambadar (CEO Female Daily Network), Affi Assegar (Co-Founder Female Daily Network) dan Novita Imelda (Operational Director) untuk mengadakan awarding night.
Acara ini baru saja berlangsung pada Selasa (17/11) minggu lalu. Siapa saja yang bisa ikut di acara Awarding Night ini? Tentunya, yang diundang adalah brand- brand pemenang, members, pihak- pihak yang telah bekerjasama dengan Female Daily, PR dan digital agency serta top 5 reviewers dari beauty reviews.
Acara sendiri diselenggarakan di Soehanna Hall, The Energy Building. Sebelum acara dimulai para tamu undangan bisa berfoto di area photo booth yang sudah kami sediakan. Selain itu, para tamu undangan juga bisa melihat cuplikan video- video yang telah dibuat oleh Female Daily Network. Tepat jam 7 acara dibuka oleh MC Amy Zein. Setelah itu CEO Female Daily, Hanifa Ambadar menyambut kembali para tamu dan flash back awal terbentuknya Female Daily Network melalui penayangan video.
Usai penjelasan, langsung masuk acara pengumuman nominasi pertama untuk kategori Hair, Body and Nails  yang dibacakan oleh Ucita Pohan dan Tara Amelz. Pemberian award dilakukan oleh Affi Assegaf, C0-Founder Female Daily. Ada sekitar 2789 survei yang kami terima, dan ini adalah pemenang untuk Kategori Hair, Body and Nails.
Mau lihat daftar pemenang lengkap? Langsung saja ke Best Beauty Awards 2015 – Hair, Body and Nails.
Yuk, Lihat kelanjutan Keseruan Acara Ini