Belajar Mengenal Sumber Bunyi Tak Biasa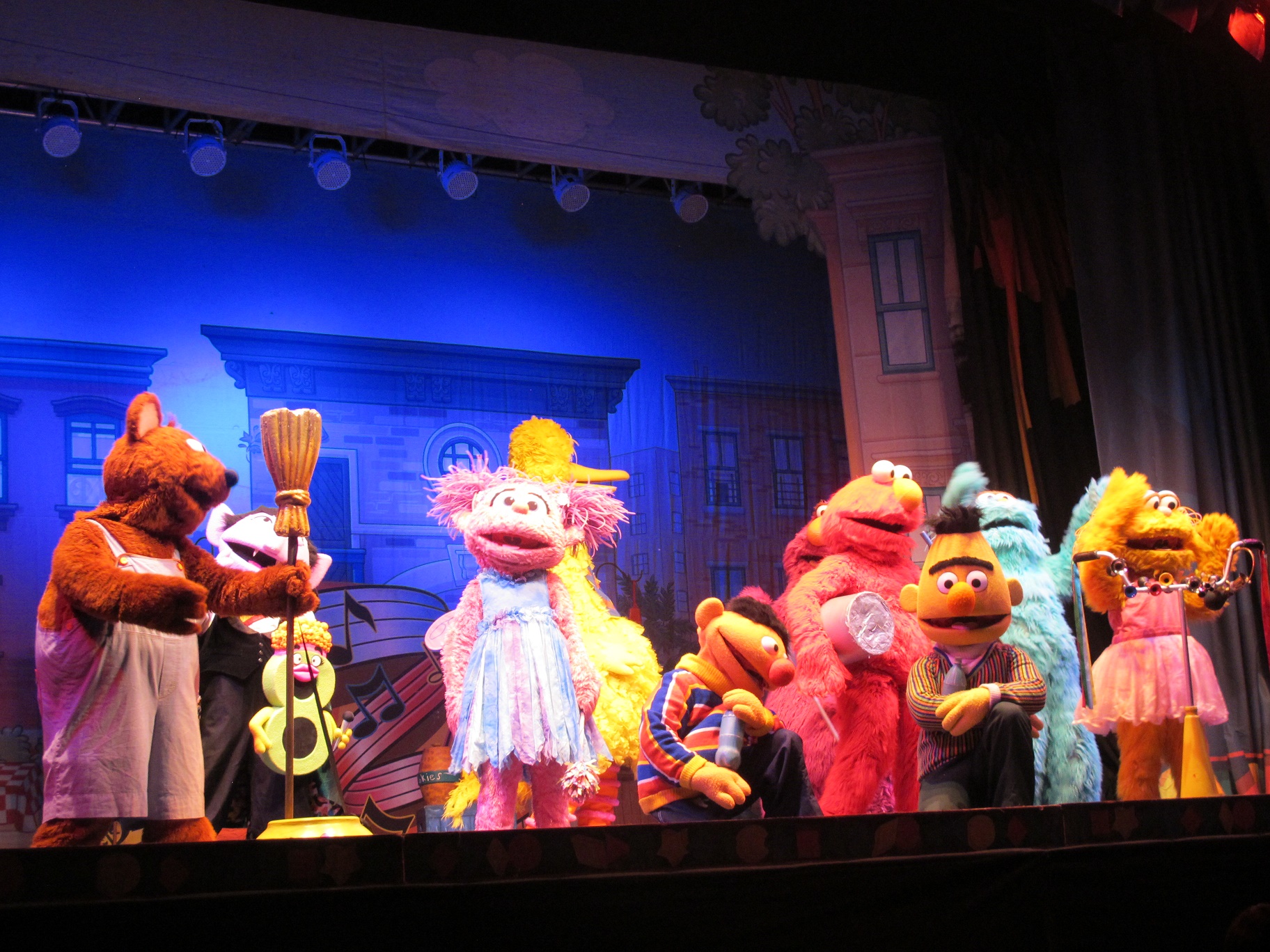 AnitaThaTha
Panggil saya Thatha. I'm a mother of my son -…
Awal Juni lalu, Elmo, Abby, Cadabby, Big Bird, dan karakter lainnya yang tergabung dalam teman-teman Sesame Street menyapa dan menghibur para penggemar ciliknya di Jakarta. Tak hanya menyuguhkan pagelaran musikal sekelas Broadway , tapi sekaligus menyelipkan sisi edukasi selama sesi penampilan mereka.
Pertunjukan yang bertajuk "Sesame Street Live: Elmo Makes Music", pada 10 – 13 Juni 2015 di The Kasablanka Hall & Convention Center (Kota Kasablanka Mall) – berhasil membuat para penggemar Sesame Street ini bergoyang dan menikmati adegan yang dibagi ke dalam dua sesi. Anak-anak kecil yang mulanya hanya duduk tenang di bangku mereka masing-masing, lama-lama berlarian berhamburan ke depan panggung untuk turut menari mengikuti irama musik. Saat menyaksikan pertunjukan tersebut, saya bersama orang dewasa lainnya juga ikut "tergoda" untuk sesekali menggoyangkan badan. Sebut saja "The Hustle", "You Should Be Dancing" and Rokcin' Robin", lagu-lagu yang memiliki irama yang riang gembira.
Seperti yang sudah saya singgung sebelumnya, pagelaran "Sesame Street Live: Elmo Makes Music" yang digagas oleh RGP Live & Caerleon, juga menyelipkan sisi edukasi. Selama menonton, si kecil tak hanya terhibur tapi juga belajar berhitung, mengenal warna, dan yang menurut saya paling unik adalah: mengenal suara-suara dari barang-barang di sekitar kita, dan menjadikannya sebagai alat musik yang menghasilkan irama tertentu. Misalnya Elmo dan teman-teman bermain musik dengan mangkuk, panci, sendok, hingga tempat sampah.
Inilah hasil pantauan saya selama kurang lebih dua jam pertunjukan. Mengajak si kecil menonton pertunjukan  dapat melatih kepercayaan diri mereka, untuk maju ke depan atau sekadar bergoyang di tempat duduk masing-masing. Yang perlu diperhatikan, apabila sebuah pergelaran menggunakan bahasa Inggris, sebisa mungkin dampingi si kecil, jelaskan maksud adegan demi adegan dengan bahasa yang mudah mereka pahami. Setelah acara selesai, Mommies bisa mengulangi nilai-nilai edukasi yang disuguhkan – misalnya saat bersama Jordy anak pertama saya yang berusia 1 tahun, saya memperkenalkan sumber bunyi-bunyian yang ada di sekelilingnya. Bisa dari botol plastik bekas kemasan minyak telon, shampoo, cologne, dan lain-lain. Perlahan, Jordy pun bisa menirukan bagaimana menghasilkan bunyi-bunyian dari benda-benda tersebut dengan cara dipukul menggunakan kemasan serupa.
Melalui pertunjukan "Sesame Street Live: Elmo Makes Music," saya jadi banyak belajar dengan cara asyik dan menyenangkan memperkenalkan alat musik yang tak biasa, dan yang pasti memperkaya kosakata asing untuk si kecil. :)
AnitaThaTha
Panggil saya Thatha. I'm a mother of my son - Jordy. And the precious one for my spouse. Menjadi ibu dan isteri adalah komitmen terindah dan proses pembelajaran seumur hidup. Menjadi working mom adalah pilihan dan usaha atas asa yang membumbung tinggi. Menjadi jurnalis dan penulis adalah panggilan hati, saat deretan kata menjadi media doa.