Workshop Membuat Sushi di Sweet Escape to Candyland Bayibubu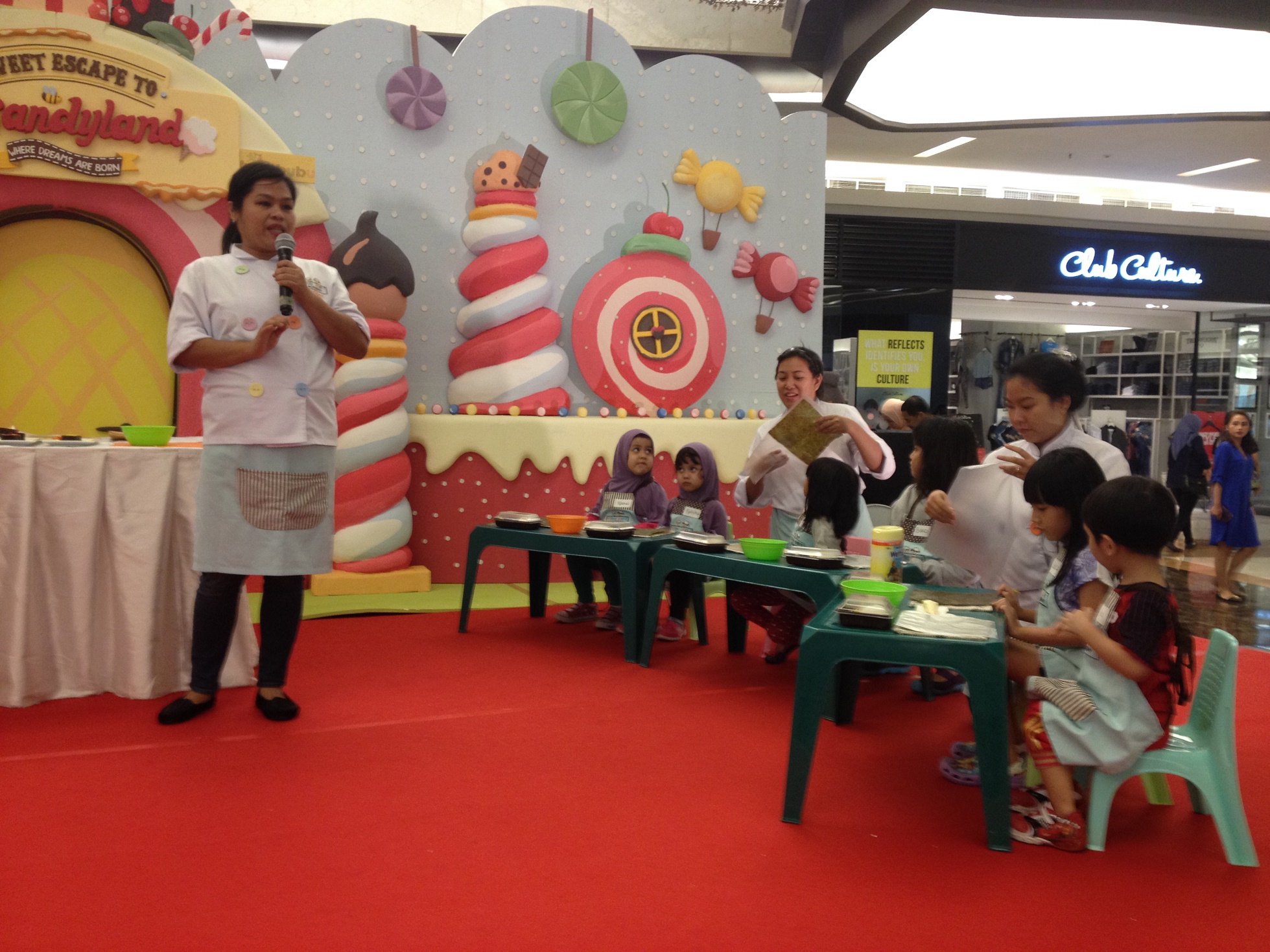 AnitaThaTha
Panggil saya Thatha. I'm a mother of my son -…
Membangun kepercayaan diri si kecil bisa berbagai macam caranya, salah satunya dengan mengikutsertakan si kecil dalam sebuah perlombaan atau workshop.
Akhir Mei lalu, acara "Sweet Escape to Candyland", acara yang diadakan Bayibubu bekerja sama dengan Lippo Mal Kemang mengakomodir kebutuhan tersebut. Lewat lomba batita sehat, membuat cupcake dan workshop membuat sushi bersama Young Chef Academy. Tak hanya itu, di sana juga tersedia berbagai macam kebutuhan bayi, anak – mulai dari pakaian, makanan, mainan dan buku, dan berbagai aksesoris menarik.
Agenda aneka lomba sempat mencuri perhatian saya, terutama workshop membuat sushi bersama Young Chef Academy. Apalagi saat melihat adik-adik kecil sudah duduk manis untuk mengikuti workshop membuat sushi – they are too cute!
Fakta menarik tentang sushi
Di antara Mommies ada yang tahu nggak asal Sushi dari mana? Adakah yang menjawab Jepang? (termasuk saya nih :D). Ternyata, nih, Sushi berasal dari Cina, saya mengetahuinya saat  Noni, salah seorang Chef dari Young Chef Academy menjelaskannya kepada para peserta workshop. Ini dia fakta unik lainnya mengenai sushi:
Sushi sebenarnya makanan yang terdiri dari nasi dan ikan asin pada awalnya. Dan sushi berasal dari Cina, bukan dari Jepang seperti yang orang-orang ketahui selama ini.
Pada masa tertentu Sushi dibawa ke Jepang dan dimodifikasi, lalu berkembang bahan bakunya menjadi nasi, vinegar (cuka), ikan segar, seafood, aneka sayuran – lebih bervariasi.
Selain itu di negara asalnya Cina, cara memakan sushi tidak menggunakan sumpit, melainkan tangan. Lebih kepada nilai etika, makan Sushi harus sekali lahap dan utuh atau tidak boleh setengah-setengah.
Di Jepang, Sushi dijadikan penganan sebelum menonton teater, layaknya kita memakan popcorn pada saat menonton film di bioskop.
Intip cara membuat sushi di halaman berikutnya
AnitaThaTha
Panggil saya Thatha. I'm a mother of my son - Jordy. And the precious one for my spouse. Menjadi ibu dan isteri adalah komitmen terindah dan proses pembelajaran seumur hidup. Menjadi working mom adalah pilihan dan usaha atas asa yang membumbung tinggi. Menjadi jurnalis dan penulis adalah panggilan hati, saat deretan kata menjadi media doa.