Sekolah Menara Harapan: Pantau Aktivitas Anak Lewat Internet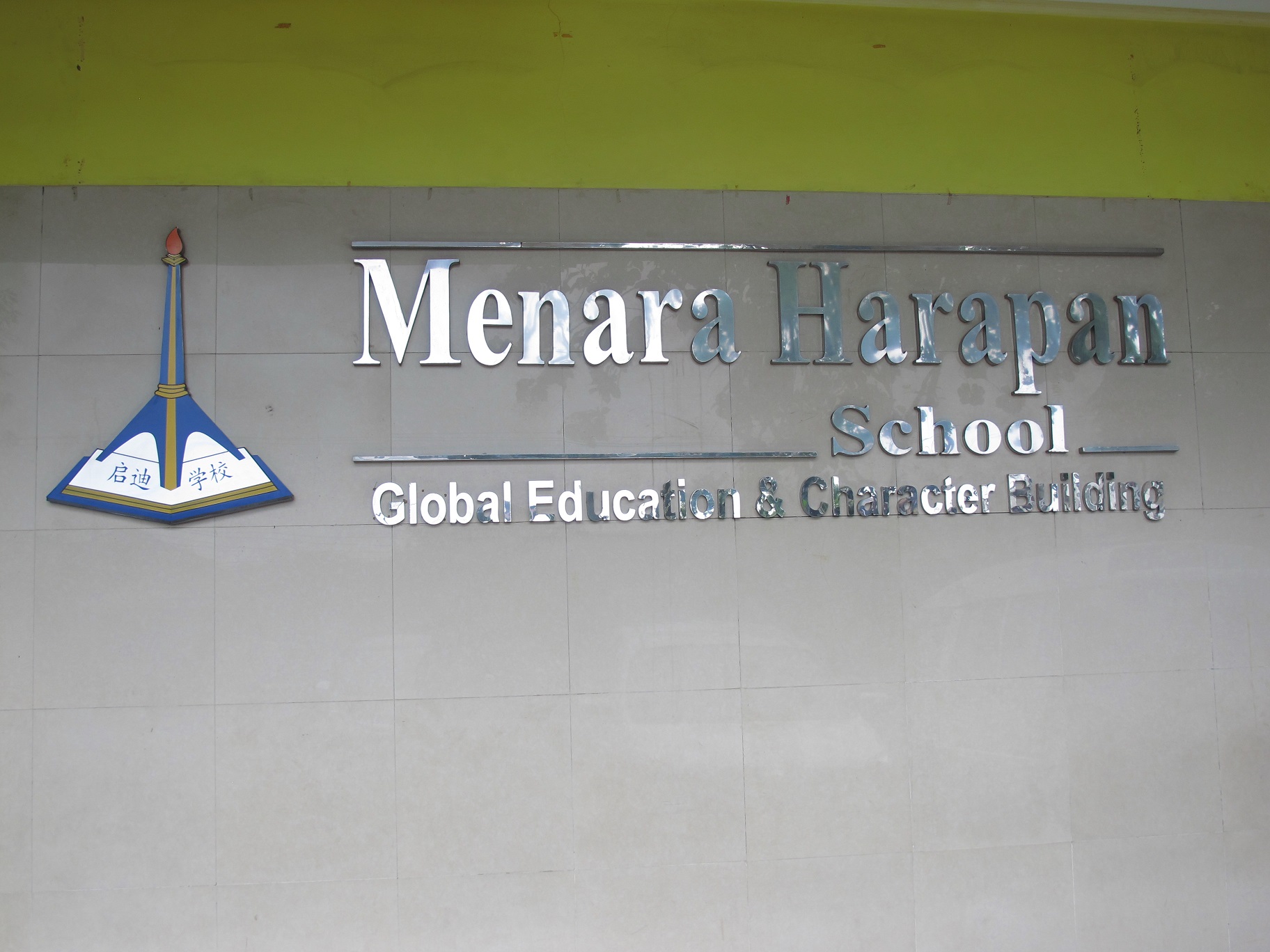 AnitaThaTha
Panggil saya Thatha. I'm a mother of my son -…
Salah satu pertimbangan saat memasukkan anak ke sekolah pasti soal jarak, karena semakin jauh jarak maka secara fisik, energi si kecil akan lebih terkuras. Belum lagi di sekolah energi mereka sudah terkuras untuk belajar dan bermain, rasanya kurang bijak kalau memasukkan mereka ke sekolah yang jaraknya terlampau jauh dari rumah. Bagi Mommies yang tinggal di sekitaran Tangerang Selatan kami punya info sekolah untuk si kecil. Namanya Menara Harapan School yang didirikan sejak 2001.
Jenjang pendidikan yang tersedia di sana Nursery, Kindergarten, Elementary dan terakhir Junior High School. Dengan perbandingan murid dan guru yang seimbang "Setiap kelas dibatasi paling banyak hanya sampai 20 murid. Dimaksudkan agar interaksi antar siswa dan guru akan lebih efektif dan efisien. Secara keseluruhan hingga saat ini murid kami berjumlah 132. Dan hanya ada satu rombongan belajar, misalnya TK A, ya hanya ada satu TK A dan seterusnya." tutur Agung Nugroho, S.Pd kepala sekolah Menara Harapan School.  
Ucapan Pak Agung terbukti saat saya berkunjung ke kelas Nursery dan Kindergarten, saya hitung jumlah muridnya tidak sampai 20 dengan dua guru yang mendampingi mereka. Saya kagum dengan keberanian mereka berinteraksi dengan saya , yang notabene datang sebagai tamu hari itu. Sapaan saya disambut dengan hangat oleh penghuni dua kelas tadi. Bahkan salah satu murid Nursery yang saya tanya tidak canggung menyebutkan nama dan umurnya – kesimpulan saya mereka diajarkan berani berinteraksi dengan sopan dan lugas dengan orang lain.
O, iya di kelas Kindergarten yang saya datangi sedang ada native speaker-nya, mereka memang dilatih mengenal bahasa Inggris sejak dini. Selain itu di hari-hari tertentu diberlakukan tradisi berbicara menggunakan bahasa Inggris. Jadi tak sebatas mata pelajaran di kelas. "Di sini ada dua bahasa asing yang diajarkan Mandarin dan Inggris. Bahasa Inggris di sini bukan hanya sebagai media pembelajaran, tapi memang kita upayakan dengan serius. Ada sebuah kultur pemakaian Bahasa Inggris dalam keseharian. Karena kami percaya kemampuan bahasa asing itu adalah skill yang harus dilatih, karena semakin banyak dilatih mereka akan semakin mahir. Karena jika sudah di luar lingkungan sekolah, di rumah misalnya mereka belum tentu berbicara menggunakan bahasa Inggris." Jelas Agung Nugroho.
Selanjutnya: Fasilitas dan keunggulan
AnitaThaTha
Panggil saya Thatha. I'm a mother of my son - Jordy. And the precious one for my spouse. Menjadi ibu dan isteri adalah komitmen terindah dan proses pembelajaran seumur hidup. Menjadi working mom adalah pilihan dan usaha atas asa yang membumbung tinggi. Menjadi jurnalis dan penulis adalah panggilan hati, saat deretan kata menjadi media doa.