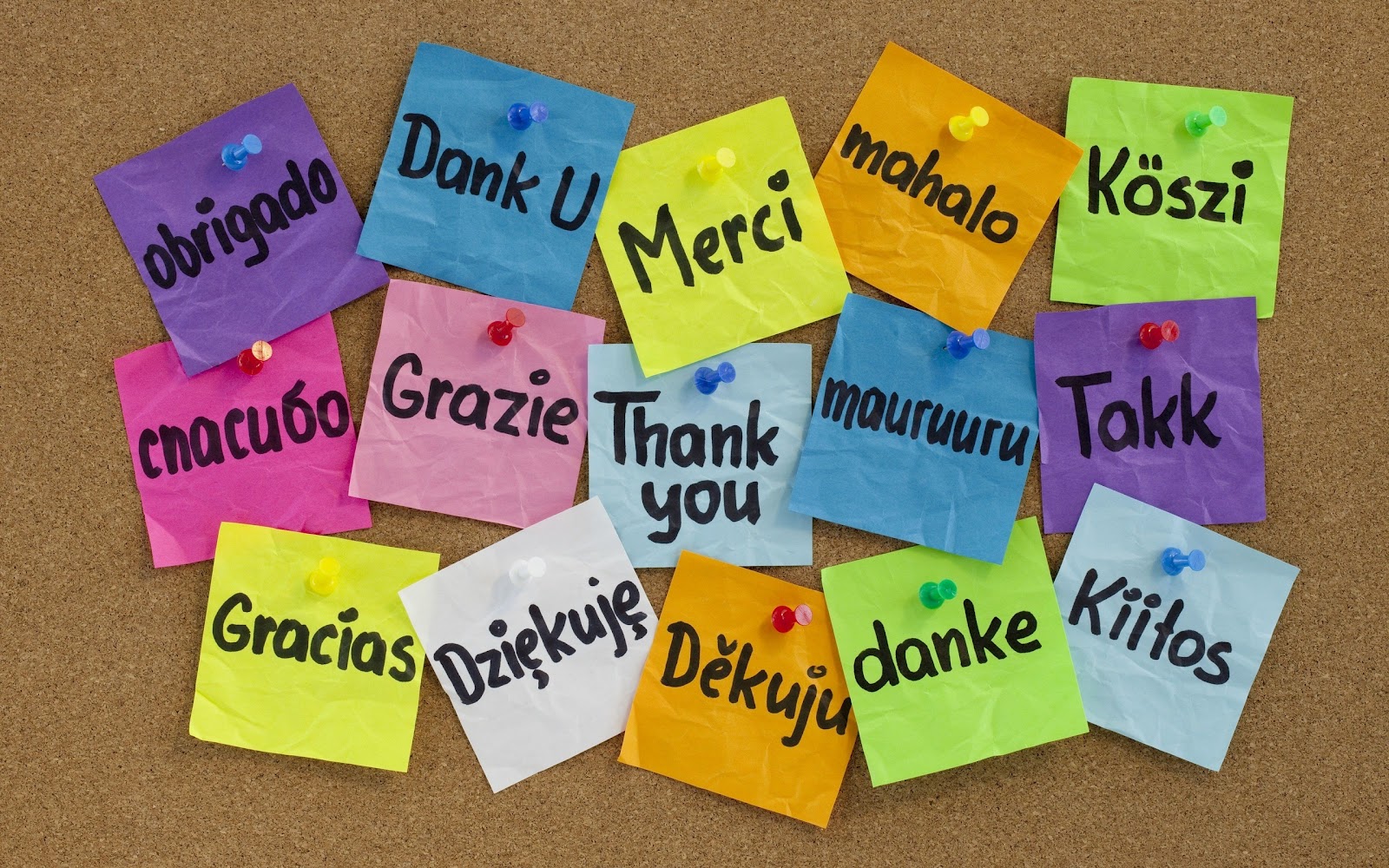 Seberapa sering kita mengucapkan terima kasih pada orang-orang terdekat?
Semoga bukan saat menerima hadiah saja ya, Mommies :p
Jujur, saya dulu bukan orang yang mudah mengucapkan terima kasih khususnya pada keluarga saya. Kalau teman memberi tumpangan atau dokter selesai memeriksa, pasti saya ucapkan terima kasih. Tetapi, setelah Mama membantu mencarikan pakaian saya, rasanya kok jarang sekali saya mengucapkan kata-kata tersebut kepada beliau. It seemed awkward to say thanks for something that you have it daily, to people that you see everyday..
*Gambar dari sini
Sampai pada suatu hari, saya berkesempatan untuk tinggal beberapa bulan di benua Amerika. Saya sempat bingung ketika diminta membuat thank you card untuk juru masak tempat kami mengadakan training. Mengucapkan terima kasih saja, kok harus pakai kartu? Ternyata begitulah orang di sana menghargai jerih payah orang lain, meskipun itu hanya karena sesuatu yang sederhana, seperti masakan si juru masak tadi.
Dalam keseharian pun, saya paling sering menemui kata ini. Setelah transaksi di restoran atau minimarket, wajar ya kalau bilang terima kasih. Di sini pun sekarang juga begitu, walau terkadang minus senyuman. Yang tidak biasa itu ketika turun dari bus, para penumpang say thanks ke supir bus. Atau ketika seseorang menahan pintu untuk kita dan kita mengucapkan terima kasih. Dan, pelukan hangat serta ucapan terima kasih untuk ibu setelah memasak makan malam yang super lezat.
Membayangkan suami atau anak kita yang melakukannya, pasti akan sangat menyenangkan bukan..?
Hal-hal di atas sudah cukup merubah cara pandang saya tentang how to appreciate something. Maka ketika kembali ke Indonesia, saya jadi sedikit culture shock: dikit-dikit bilang makasih, dan nggerundel kalau ada yang tidak bilang terima kasih. Saya masih ingat ekspresi bingung dosen saya ketika saya bilang, "Mas, makasih ya kuliahnya tadi seru banget." Sejenak beliau bengong, dan akhirnya tersenyum..
Lalu bagaimana dengan orang-orang terdekat, seperti orangtua dan suami serta anak? Simak cerita selengkapnya di halaman selanjutnya, ya.