Mengukur Keinginan Dan Kenyataan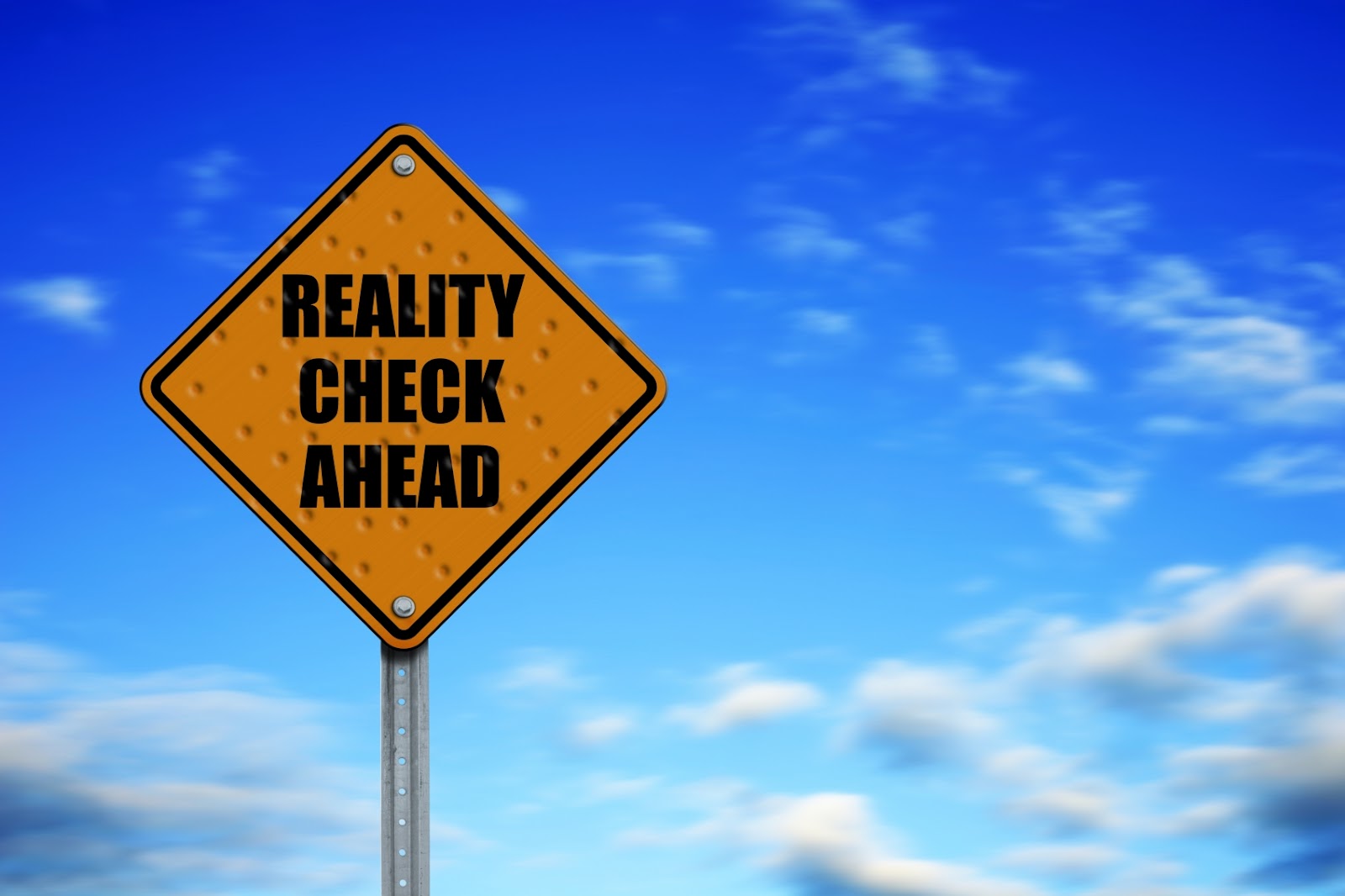 vanshe
Ibu satu anak. Was an SAHM for 2,5 years but…
Kalau menurut saya, sih, kita perlu:
1. JUJUR pada diri sendiri; tentang kondisi yang dihadapi, tentang permasalahan atau halangan yang ada, maupun tentang keterbatasan diri.
2. Buka mata, hati, dan telinga. Banyak melakukan "riset," dengan cara meng-update informasi lewat  browsing, membaca buku, mengikuti seminar, mendengarkan talkshow di radio, dll.
3. Jika perlu, meminta pendapat orang lain yang bisa bersikap objektif dan profesional di bidangnya.
Tapi, sebelum repot-repot melakukan reality check, tentu saja sebaiknya kita pahami dulu, apa, sih, manfaatnya?
Dengan secara berkala melakukan reality check, kita bisa:
Menyesuaikan keputusan yang diambil dengan nilai-nilai keluarga maupun long-term goals keluarga.
Mengetahui kemampuan dan bakat sejati anak by seeing our children as they are. Also by seeing kids as kids. Jadi, kita mengarahkannya ke aktivitas maupun stimulasi yang tepat agar perkembangannya dapat optimal.
Menemukenali masalah yang dihadapi atau pada diri anak, sehingga dapat cepat mencari cara mengatasinya.
Mengulas pilihan-pilihan kita, baik itu sikap mental maupun perilaku; sudah berapa banyak yang sesuai 'target?' Berapa yang belum? Apa halangan untuk mencapainya? Saya sendiri suka melakukan 'review' dengan rumus "Happiness = Expectations – Reality," lalu 'menghitung' seberapa besar selisihnya, hehehe.
Mengajak anak aware pada permasalahan yang sedang dihadapi oleh keluarga, maupun dunia dalam skala kecil (sesuai dengan yang dihadapi). Tapi, tentu saja kita perlu membahasnya dengan nuansa yang positif dan optimis. Ajak anak mencari solusi permasalahan yang dihadapi, awali kalimat dengan, "Meskipun…" lalu menggiring diskusi ke arah sikap aktif dan optimistis.
Jadi, tidak ada ruginya, bukan melakukan reality check? Daripada reality bites yang terjadi duluan, hehehe.
"Sometimes the most horrendous thing a person can see, is all the hidden things inside them, the things they've covered, the things they choose not to look at. And you're not hurting them, you're setting them free." ― C. JoyBell C.
vanshe
Ibu satu anak. Was an SAHM for 2,5 years but decided that working outside home is one of many factors that keeps her sane. Grew up deciding not to be like her mother, but actually feels relieved she turns out to be more and more like her each day. She's on Twitter & IG at @rsktania.