Memilih Daycare Yang Aman Untuk Anak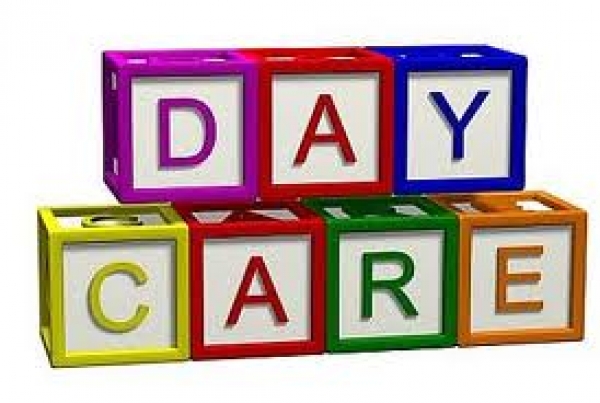 vanshe
Ibu satu anak. Was an SAHM for 2,5 years but…
*Gambar dari sini
Untuk menilai apakah sebuah daycare aman atau sebaliknya, orangtua dapat menilainya dari beberapa hal berikut:
Rasio staf-dan-anak dan jumlah anak dalam ruangan (group size)
Rasio staf-dan-anak perlu menjadi pertimbangan yang penting dalam hal keamanan. Anak-anak harus selalu diawasi, sementara jika pengasuh meng-handle terlalu banyak anak, risiko anak mengalami kecelakaan akan semakin besar.
Ukuran kelompok anak dalam sebuah ruangan juga penting, karena jika ada terlalu banyak anak dalam satu area, maka selain keadaan akan lebih berisik dan kacau, pengawasan oleh pengasuh juga akan menjadi semakin sulit.
Menurut standar kesehatan dan keamanan nasional yang diterbitkan oleh American Health Public Association dan American Academy of Pediatrics, pedoman dalam menentukan rasio staf-dan-anak yang baik adalah sbb:
---

Children's Ages
Child-to-Staff Ratio
Maximum Group Size
Birth-12 mos.
3:1
6
13-24 mos.
3:1
6
25-30 mos.
4:1
8
1-35 mos.
5:1
10
3 years old
7:1
14
4 years old
8:1
16
5 years old
8:1
16
6-8 years old
10:1
20
9-12 years old
12:1
24
(The two oldest groups typically apply to facilities providing before- or after-school care.)  – SUMBER

Fitur keselamatan dan keamanan yang disediakan
Beberapa hal penting yang perlu ada pada sebuah daycare di antaranya:
–          Alarm asap, detektor karbonmonoksida, dan alat pemadam api
–          Penutup stop kontak
–          Furniture yang ujung-ujungnya tidak tajam
–          Tali untuk kerai jendela (jika ada) yang tidak bisa diraih anak (untuk menghindari risiko anak tercekik)
–          Pagar pengaman tangga yang berengsel
–          Area penyimpanan cleaning supplies, obat-obatan, serta benda-benda lain yang mengandung bahan kimia berada di tempat yang tidak dapat dijangkau anak-anak
–          Suhu air panas tidak lebih dari 120˚F atau sekitar 48˚C
–          Perabotan yang bersih dan terawat
–          Tersedia matras/alas di bawah sarana bermain outdoor
Perhatikan juga kondisi mainan yang disediakan; apakah bersih, kondisinya masih layak, dan juga sesuai dengan usia anak. Jangan sampai anak tersedak mainan yang memiliki bagian-bagian kecil yang terpisah.
Sarana dan cara yang diterapkan saat anak tidur dan makan juga perlu diperhatikan, misalnya bayi harus tidur terlentang, dan tempat tidurnya tidak dipenuhi bantal-bantal dan mainan untuk menghindari risiko bayi tersesak. Untuk pemberian makan anak, cermati apakah makanan sudah dipotong-potong dalam ukuran yang sesuai untuk batita, apakah anak makan dalam kondisi duduk (bukannya berjalan-jalan atau tiduran), apakah pengasuh mencuci tangan sebelum memberi makan (dan setelah mengganti popok), dan apakah pengasuh bisa menangani jika anak tersedak. Area persiapan makanan juga perlu dilihat kebersihannya.
Terkait masalah kesehatan, daycare juga perlu memiliki kebijakan tertulis mengenai penanganan anak yang sakit, juga inspeksi regular terhadap kesehatan anak dan kebersihan daycare.
Selanjutnya: Kebijakan serta latar belakang para pengasuh, wajib diperhatikan!
vanshe
Ibu satu anak. Was an SAHM for 2,5 years but decided that working outside home is one of many factors that keeps her sane. Grew up deciding not to be like her mother, but actually feels relieved she turns out to be more and more like her each day. She's on Twitter & IG at @rsktania.