Clarks for Kids Is Coming To Town!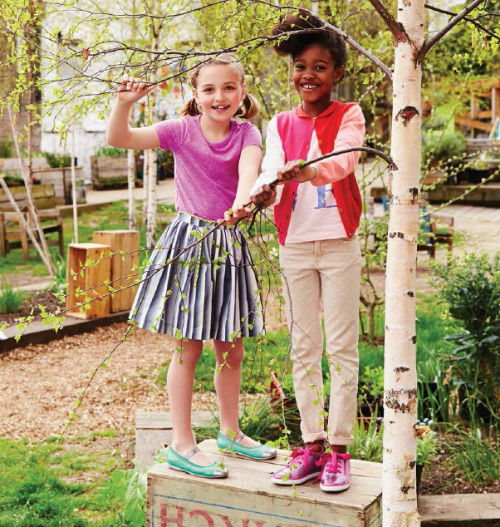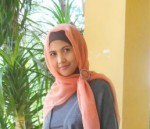 Mommies pasti sudah hafal dengan brand sepatu Clarks, yang dikenal karena kualitas sepatunya yang aweet banget dan nyamannya juara. Mereka baru saja mengeluarkan koleksi barunya untuk Spring/Summer 2014 ini yang di antaranya ada kolaborasi dengan designer Orla Kiely (dan banyak yang masuk dalam wishlist saya…, sayangnya belum satupun yang berhasil dibawa pulang :D)
So, kalau ke butik Clarks, sebelumnya tidak pernah melihat koleksi sepatu anak kan? Nah, mulai tahun ini, bertepatan dengan genap 7 tahun Clarks di Indonesia, mereka mulai memasarkan koleksi untuk anak di Indonesia. Jadi di semua butik Clarks mulai sekarang akan tersedia juga koleksi untuk anak-anak.
Kenyamanan yang tanpa kompromi serta british look yang menjadi ciri khas Clarks, ditambah pengalaman selama lebih dari 170 tahun melahirkan koleksi sepatu anak yang sangat nyaman dan bergaya. Pattern, detail dan warna-warnanya ceria khas anak-anak, dan tentu saja model yang beragam.
Seperti koleksi dewasanya, koleksi terbaru untuk anak tahun ini juga memiliki 4 tema, yaitu Airport and Commuters, Jungles and Deserts, Shores and Drifters dan Sports. Kira-kira apa yang mana yang paling menarik untuk mereka ya, Mommies?
dari atas ke bawah; standout styles dari tema Airports & Commuters, Jungles & Deserts, Shores & Drifters dan Sports.
O, ya, selain untuk anak-anak yang berusia balita sampai pra-remaja, Clarks juga mempunyai koleksi khusus untuk bayi dan toddler, yang disebut Clarks First Shoes. Koleksi ini terdiri atas kategori Crawling, Cruising dan Walking, yang khusus dibuat untuk bayi dan balita yang baru belajar berjalan. Dengan material pilihan yang sangat lembut dan lentur, ringan, dan mempunyai feature toe-bump yang membuatnya sangat aman dan nyaman untuk kaki bayi yang sedang merangkak dan belajar berjalan.
More reason to visiting Clarks boutique this weekend? ;)
Beberapa koleksi Clarks Kids yang telah tersedia di seluruh butik Clarks