Kaftan Stylish Untuk Baju Lebaran Si Kecil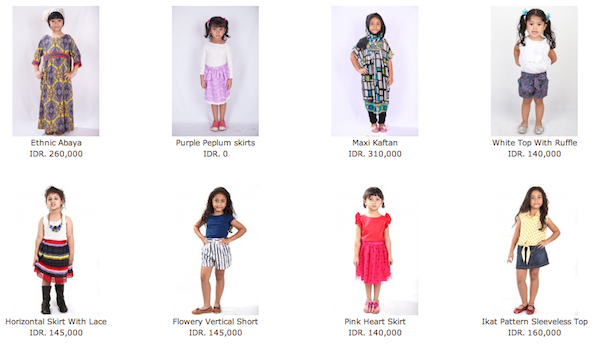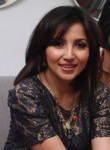 "Lebaran sebentaaar lagi" *nyanyi*
Di balik keribetan urusan membereskan kerjaan kantor sebelum cuti, ketidakrelaan mau ditinggal ART 2 minggu sampai kehebohan mempersiapkan kue-kue kering untuk lebaran, masih banyak lagi lho, yang harus disiapkan. Salah satunya pasti baju lebaran, kan? Masa nanti difoto bajunya sama seperti lebaran tahun lalu :D. Ya nggak papa juga sih, tapi kalau saya mungkin karena sudah dibiasakan pakai baju baru untuk lebaran jadinya kurang afdol aja kalau harus siaran ulang.
Waktu saya kecil dulu, momen beli baju ya hanya pas lebaran saja. Biasanya langsung beli beberapa dan tidak beli baju lagi sampai lebaran berikutnya. Kalau sekarang, saya tidak menetapkan aturan yang sama, sih, ke anak-anak. Saya biasanya membelikan baju hanya satu saja ketika lebaran dan itu temanya juga harus baju lebaran. Baju koko untuk Jibran, dan baju tunik atau kaftan untuk Jehan.
Tahun ini karena sudah punya label baju anak sendiri jadi nggak perlu pusing cari baju lebaran di mal karena tinggal ke studio jahitnya spice :D. Jadi kalau Mommies ada yang belum beli baju untuk anak perempuan dan nggak sempat ke mal jangan panik dulu, masih bisa beli di www.shopatspice.com. Selain baju lebaran banyak juga baju-baju stylish lainnya. Silakan dicek saja ya.
Yang sudah membelikan baju, boleh dong share beli di mana dan biasanya budget yang dikeluarkan untuk beli baju lebaran anak berapa, sih?
Anyway, baju baru tentunya bukan esensi dari lebaran kan. Jadi, baju baru atau tidak I wish you a great time with the family in this Idul Fitri. Dan semoga ibadah puasanya diterima :).