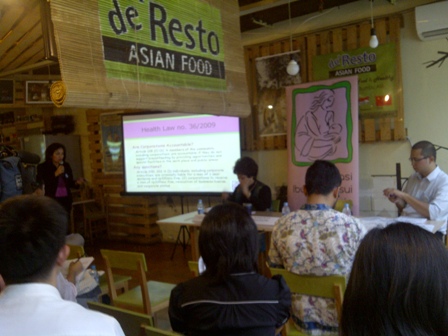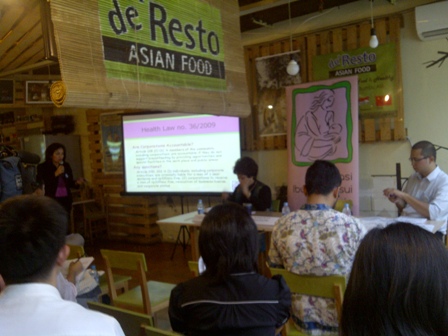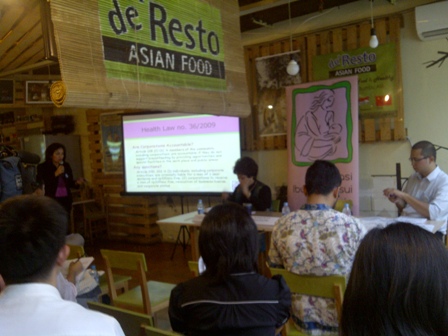 Masih ingat ramai di Twitter dan penyebaran Petisi Online yang dibuat oleh IKMI (Ikatan Konselor Menyusui Indonesia) tentang penelitian Daffodil sekitar pertengahan Desember 2012 lalu? Rabu 16 Januari 2012 kemarin, AIMI mengadakan konferensi pers "Pernyataan Sikap AIMI terhadap Penelitian Daffodil" di Kafe D'Resto, Pasar Festival Kuningan, Jakarta.
Apa, sih, Penelitian Daffodil ini dan mengapa sampai jadi heboh?
Penelitian ini memfokuskan pada pengaruh susu formula yang mengandung lemak susu sapi yang diperkaya dengan lemak campuran dan tambahan fosfopolid terhadap durasi dan gejala infeksi saluran pencernaan dan pernafasan pada bayi. Responden penelitian ini adalah bayi berusia 0-4 bulan yang harusnya justru masih mendapatkan ASI eksklusif.
Nah, ini jadi pertanyaan juga. AyahASI bingung, berarti bayi sehat dipaparkan susu formula yang bisa berbahaya, tapi tidak ada keterangan/penjelasan bila ada kasus kesehatan serius yang muncul, siapa yang akan bertanggung jawab? Pihak pelaksana memang menyebutkan adanya asuransi bila terjadi gangguan kesehatan, tapi tidak ada perincian sejauh apa dan gangguan apa saja yang ditanggung. Belum lagi kemungkinan gangguan kesehatan yang sifatnya jangka panjang.
AIMI juga membagikan print-out 21 Dangers of Infant Formula (the Infant Formula Companies don't want you to know) yang dibuat oleh WABA (World Alliance for Breastfeeding Action).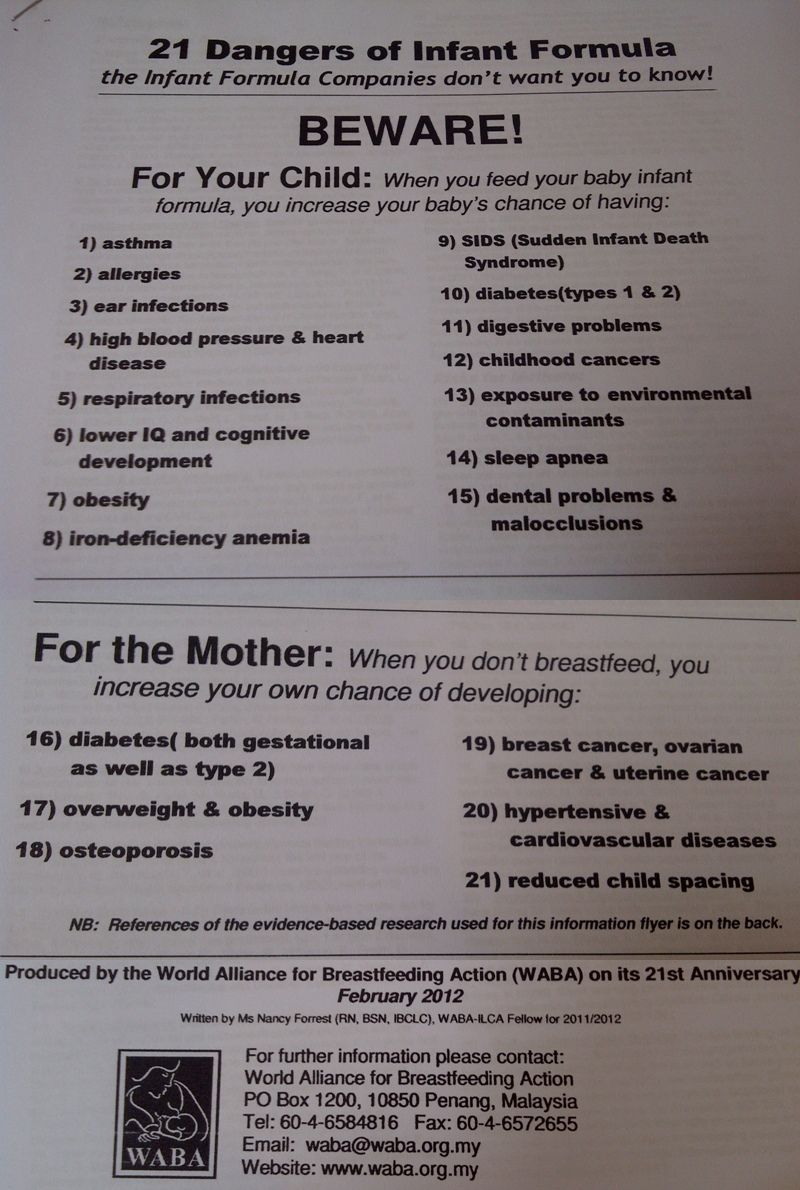 Dari lampiran kronologis yang dibagikan oleh AIMI dalam acara tersebut, pihak pelaksana penelitian tidak memberikan penjelasan terperinci tentang prosedur dan hak-kewajiban dan resiko menjadi responden. Jadi setelah pihak penggiat ASI memberikan informasi terperinci, responden menyatakan tidak bersedia terlibat lebih lanjut.
Terakhir, pada tanggal 14 Januari 2013, tercapailah keputusan atas polemik ini. Setelah berkali-kali mediasi antara pihak penggiat ASI dan pelaksana penelitian Dafodil, akhirnya hasil dari audiensi adalah Kementrian Kesehatan akan mengirimkan surat kepada seluruh Dinas Kesehatan Provinsi di Indonesia bahwa penelitian ini tidak dapat dilanjutkan karena tidak adanya keterbukaan pihak sponsor, usia subyek di bawah 6 bulan, dan membandingkan dengan ASI.
Mommies sempat ikut menandatangani Petisi Onlinenya waktu itu? Saya juga. Semoga setelah ini tidak ada lagi penelitian seperti ini yang mempertaruhkan kesehatan bayi-bayi, ya :(
sumber:
Print-out dari AIMI:
– Kronologi permintaan pembatalan Daffodil Study
– 21 Dangers of Infant Formula
– Surat terbuka AIMI
– Thumbnail dari sini