Christmas Stuff: Christmas Bear Wreath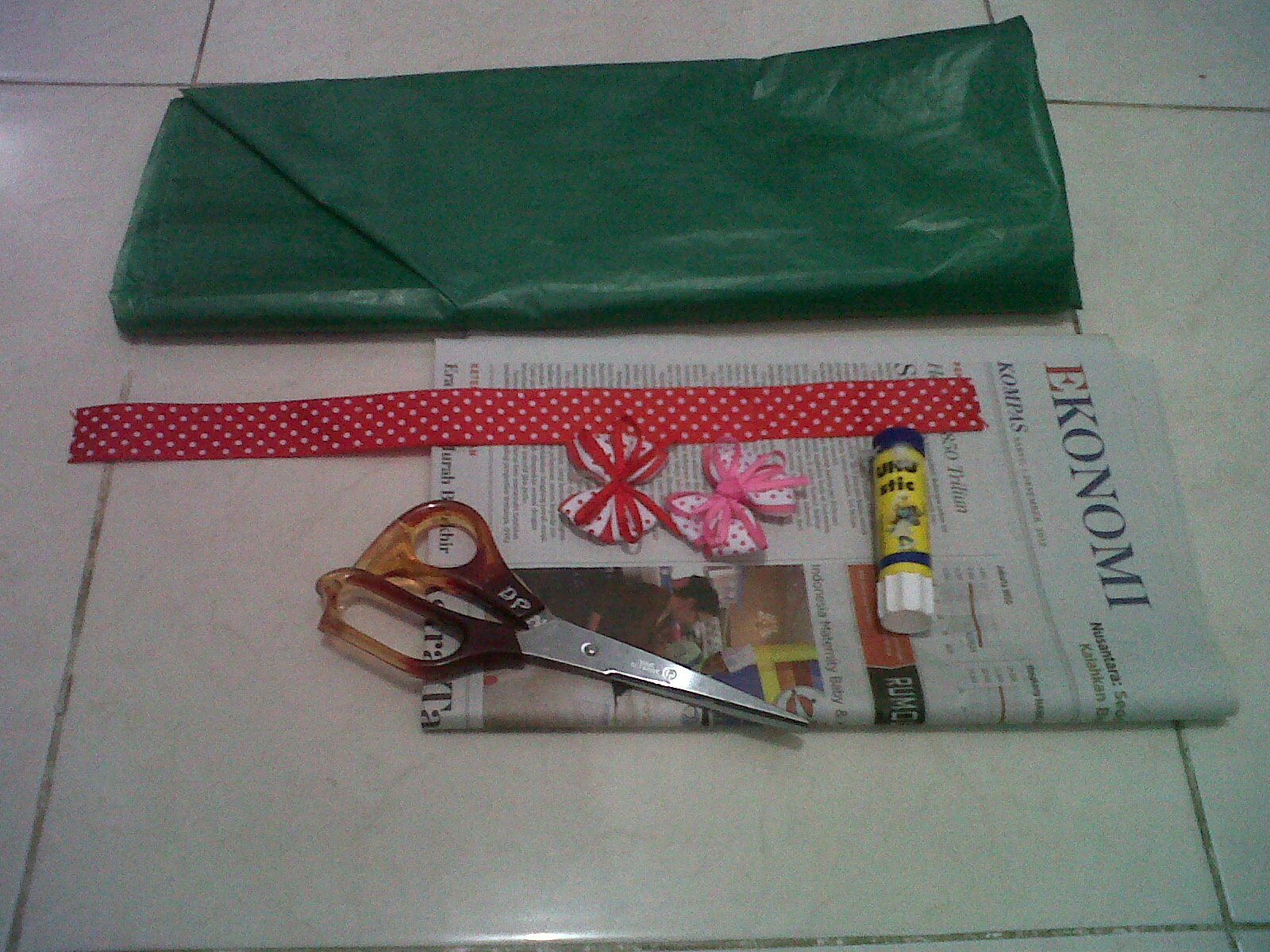 Christmas is coming! Suasana Natal jelas udah terasa dimana-mana. Lagu-lagu Natal mulai terdengar, pohon-pohon Natal mulai dipasang, & hiasan-hiasan Natal pun tidak ketinggalan. Banyak terlihat styrofoam-styrofoam, karton-karton, dan pita-pita berbentuk Santa Claus, Rudolf, Snowman, Christmas socks, Mr. Gingerbread , and so on.
Saya termasuk yang excited dalam menyambut Natal. Ada beberapa alasan. Firstly, di Natal ini saya banyak berharap akan turun banyak mujizat untuk kesembuhan putri tercinta saya, Ubii. Bagi yang belum tahu, saya pernah menulis tentang Ubii yang terkena virus Rubella sejak dalam kandungan. Okay, go on. Secondly, saya excited karena ini Natal pertama kami sebagai keluarga, dengan Ubii tentunya. Lastly, Ubii akan dibaptis tepat di hari Natal. Wohoo!
Saya agak 'lebay' mungkin, tapi buat saya kurang afdol jika di rumah tidak ada hiasan Natal. Ingin belanja-belenji hiasan Natal, but I've got no time. Jadwal Ubii fisioterapi dan cek up ke dokter, pekerjaan kantor, dan rumah sangat menyita waktu. Apalagi, kini kami tidak hire PRT. Soooo, instead of feeling blue because I don't have any Christmas stuff at home, I made one. It's a Christmas Wreath. You must have been familiar with this. Ternyata, membuat Wreath sangat mudah. Saya bisa menyelesaikan Wreath ini sekitar 3 jam. Itu pun sambil menyusui Ubii atau membersihkan (sorry) poop nya.
So, what you need are: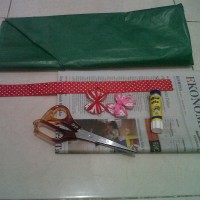 Kertas koran
Kertas minyak / toilet paper warna hijau
Gunting
Lem kertas dan lem tembak (if you don't have one, lem tembak bisa diganti dengan lem UHU/Castol)
Selotip
Pita (any kinds of it, any color)
Hiasan (optional)
Cara Membuat:
1. Ambil kertas koran, gulung-gulung, dan bentuk menjadi sebuah lingkaran. Mommies bisa menyesuaikan sendiri ukuran yang diinginkan untuk Wreath-nya.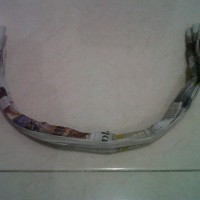 2. Jika perlu, rekatkan ujung-ujung koran dengan selotip.
3. Ambil kertas minyak, gunting ujung-ujungnya. Jangan sampai menggunting dari ujung sampai ke ujung.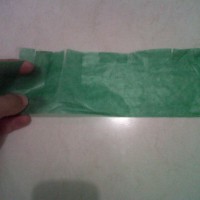 4. Lingkarkan kertas minyak yang sudah digunting ujungnya ke lingkaran koran. Setiap ujungnya habis, rekatkan dengan lem kertas.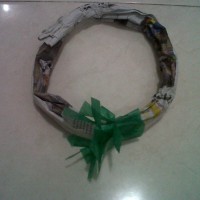 5. Keep doing Step number 4 until the newspaper wreath's fully covered with toilet paper.
6. Beri hiasan-hiasan. You can use small or big ribbon, flannel doll, and so on. Rekatkan dengan lem tembak atau lem UHU/Castol.
7. Voila! Your Christmas Wreath is fully ready to hang :))
And, the result is like this:
Semoga saya steps yang saya jelaskan cukup jelas untuk diikuti. Selamat membuat hiasan Natal sendiri. Dijamin lebih puas dan memorable.
Have a wonderful Christmas, everyone! :))