Today's Outfit: For The Love of Maxi Dress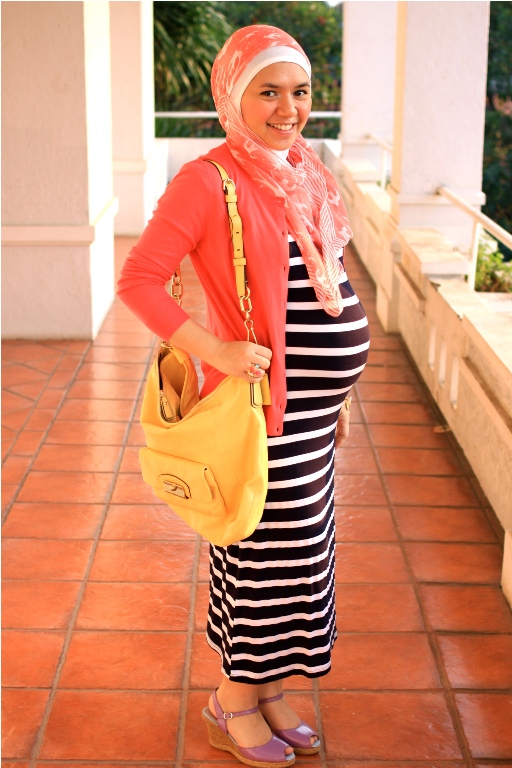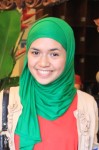 Alhamdulillah, kehamilan saya sudah mencapai usia 36 minggu, tanpa kendala yang berarti bagi kesehatan ibu dan jabang bayi. Masalah sehari-hari yang paling mengganggu sih standar, ya—pengap dan kegerahan!
Pengap saat tidur, itu sudah pasti. Saya sampai insomnia akut sejak dua bulan lalu. Sementara masalah kegerahan baru hadir 2 minggu terakhir. Setiap bangun pagi, sarung bantal dan daster banjir keringat, padahal AC sudah dipasang paling dingin. Setiap selesai mandi pun, saya langsung keringetan lagi.
Saya jadi nggak betah memakai jeans hamil saya (padahal dulu selalu jadi andalan), dan lebih memilih memakai maxi dress setiap bepergian. Meski tetap keringetan, tapi mendingan lah :)
Ini salah satu maxi dress yang hobi saya pakai, terutama untuk acara kasual seperti jalan-jalan ke mal. Dulu dibeli sebelum hamil, maka sekarang agak ngatung karena perut buncit, hihihi. I don't have many maxi dresses, jadi yang ada terpaksa di-abuse berulang kali :)
Rencananya saya mau menambah koleksi maxi dress untuk setelah melahirkan. Tentunya harus berkancing depan untuk kemudahan memompa atau menyusui. Pasti nyaman dan praktis! Ada yang bisa rekomendasi beli di mana?
Striped Maxi Dress: H&M / Cardigan: Uniqlo / Inner: Kamiidea / Hijab: New Look square scarf / Bag: Coach / Wedges: Hanna
Flowery Ring: ITC Kuningan / Bracelet: ITC Kuningan/ Charm Bracelet: Debenhams / Watch: Oilily