Bermain-main dengan Cookie Cutter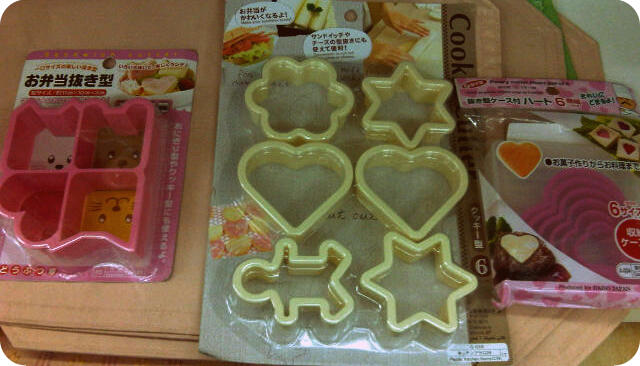 Wanna do something fun and simple with your loved ones this weekend? Coba, deh, "berkenalan" dengan cookie cutter. Alat pembentuk kue ini amat sangat multifungsi. Seperti namanya, cookie cutter bisa digunakan untuk membentuk kue kering. Selain itu, alat ini juga bisa digunakan untuk beberapa fungsi lain.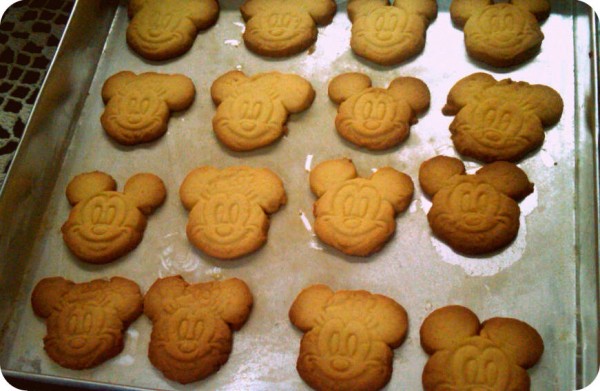 Jika malas atau merasa tidak bisa membuat kue kering sendiri, jangan khawatir. Salah satu fungsi cookie cutter yang paling sering saya gunakan adalah untuk membentuk sandwich. Ini super gampang, nggak bikin dapur berantakan dan bisa dilakukan semua orang termasuk anak-anak berusia balita. Saya dan Nadira sering sekali membuat sandwich berbentuk macam-macam, tergantung stok cookie cutter yang saya miliki.
Caranya pun oh mudah sekali. Siapkan selembar roti, letakkan di atas piring ceper atau meja saji. Lalu letakkan cookie cutter di atasnya, tekan dan voila! Roti berbentuk cantik pun langsung hadir di meja. Anda dan si kecil bisa melakukan ini hingga beberapa kali, lalu mengoleskan selai, mentega, keju, telur, ragut atau isian sesuka hati, dan menumpuknya jadi satu. Dijamin, si kecil akan lebih semangat menikmati sandwich ini.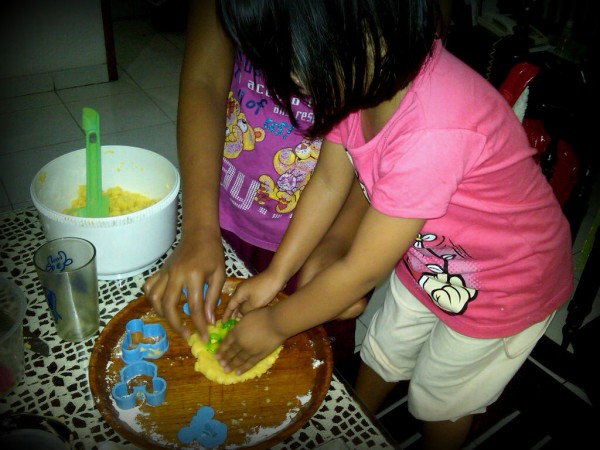 Pertama karena ia membuatnya "sendiri". Kedua, karena bentuknya yang lucu dan adorable. Nadira sendiri kalau menyantap sandwich berbentuk Mickey dan Minnie Mouse favoritnya, bisa langsung habis empat lembar roti tawar plus isian, tanpa sadar lho.
Selain untuk roti, cookie cutter bisa digunakan untuk membentuk keju lembaran, telur dadar, smoked beef dan sayuran rebus yang diiris tipis. Gunakan imajinasi dan kreativitas Mommies saja, seperti juga dalam membuat bento. Jika tidak kreatif seperti saya (hehehe..), cukup bentuk bahan makanan sesuai bentuk roti. Lalu selipkan semuanya ke dalam roti untuk membuat setangkup sandwich penuh gizi.
Cookie cutter ini bisa didapatkan di mana-mana. Mulai dari toko bahan kue, supermarket, sampai ke toko peralatan Jepang. Bahkan, jika anak Mommies memiliki permainan Playdoh, cetakan-cetakannya bisa lho difungsikan sebagai cookie cutter.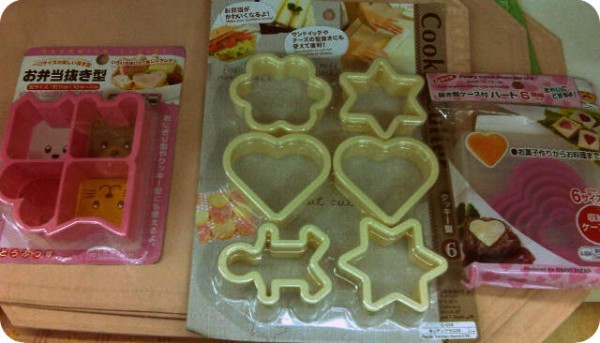 Gimana, gampang kan? Selamat bersenang-senang dengan cookie cutter dan si kecil, ya!