Just for Kids: Mommy's Little Skater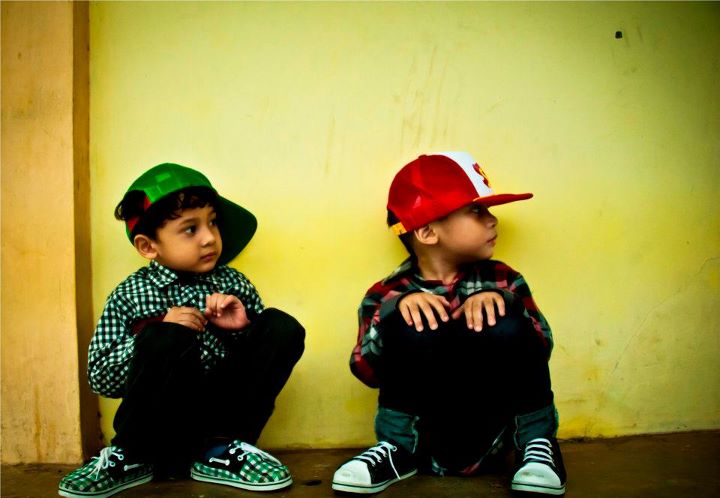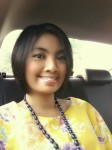 Selalu senang kalau ada merek baju dan sepatu anak lokal "baru" yang desainnya beda dari kebanyakan merek lain. Salah satunya ini, nih, Mommies … Just for Kids. Pertama kali lihat merek ini di ITC Kuningan dan langsung beli kaus berbahan nyaman untuk Igo. Eh, ternyata Just for Kids buka juga di SkyWalk Mal Pondok Indah. Di sana barulah saya tahu ternyata merek ini juga memproduksi sepatu anak yang keren banget.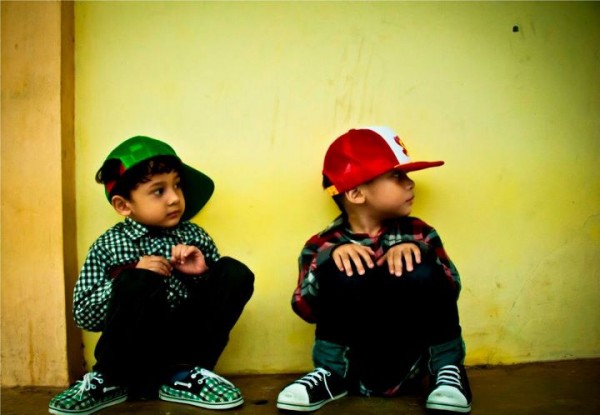 Bermodalkan desain sederhana dan bahan yang nyaman, Just for Kids cukup berhasil membuat jenis pakaian anak laki yang itu-itu (baca: kemeja dan kaus) saja menjadi lebih menarik. Lihat saja katalognya, anak-anak jadi seperti skater. Keren banget, kan? Cocoklah dengan tagline "When Kids Meet Hollywood" yang mereka punya. Lalu hal lain yang bikin saya suka lagi adalah gaya desain yang diusung tidak berkesan maksa jadi masih cocok dipakai anak-anak.
Desain keren Just for Kids bukan hanya ditujukan untuk anak laki-laki saja, kok. Rata-rata kausnya unisex dan mereka pun membuat desain kaus khusus untuk anak perempuan. Ciri khas merek yang sudah punya beberapa toko ini adalah slogan t-shirt alias kaus dengan hiasan kalimat-kalimat lucu seperti "Do Not Copy Me" dan "Don't Stop My Playlist", termasuk yang desain untuk anak perempuan. Pokoknya no menye-menye.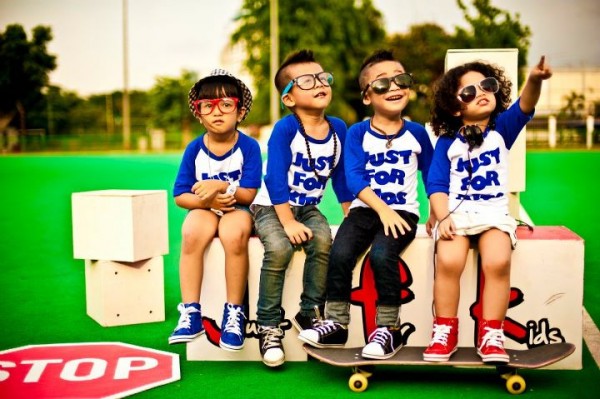 Nah, untuk Mommies yang penasaran dengan koleksi Just for Kids silakan langsung meluncur ke toko-tokonya yang antara lain ada di ITC Kuningan, SkyWalk Mal Pondok Indah, Mal Metropolitan, dan MOI Kelapa Gading. Tidak sempat jalan-jalan? Pesan online juga bisa, lho.
Laluuu siapa yang mau dapat voucher sebesar Rp 200.000 dari Just for Kids? Kami ada 5 (lima) voucher, nih, untuk Mommies. Caranya mudah saja, ikut TO Januari 2012 di forum. Format keterangan foto: nama anak, keterangan pakaian, nama ibu, dan akun Twitter ibu (jika ada). Foto TO anak kami tunggu sampai Jumat, 27 Januari 2012 dan pemenang akan diumumkan pada Senin, 30 Januari 2012.