Magali's 1st Birthday Carnival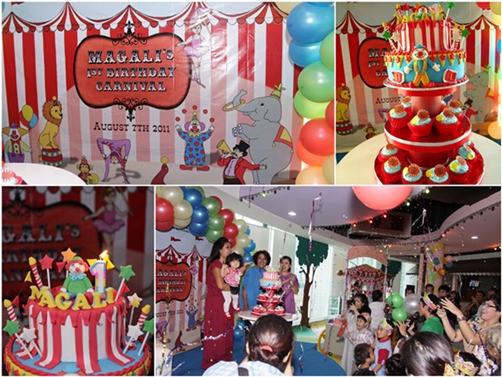 My baby girl Magali is turning one, so I wanted to throw something special for her 1st birthday.
This party's  theme all started with the venue!
A month before the day I began to look for the venue. After finding a perfect place along with carousel, trampoline, mini train, etc.…all of the sudden this idea came out. Nothing's more fun than make everyone feel like a kid again with a Carnival theme party!
I was so blessed to have a HUGE favor from one of my FD besties Ruth Wijaya a.k.a Tje2p. Between her time as a full time employee, she was still able to sneak some time to discuss our party project and materialize what's in my head to become visible. Each weekend–the only time we can meet up-all the thoughts and ideas were shared through crazy creative moods discussion (bencong gitu lho! :p).  It was so much fun to plan and went off without a hitch!
After the party invitation been created, everything began to fall into places. At first there were only toppers, thanks you cards, table tags and backdrop. But then we continued to make the guest book, menu cards & x banner (for the photobooth). I even got a little carried away by ordering some fridge magnets with "Magali's 1st Birthday Carnival" printed on it :)
The party turned out great. The kids had a blast-and the adults too! :p I guess everyone loves a carnival!!
Here's some recap from the party…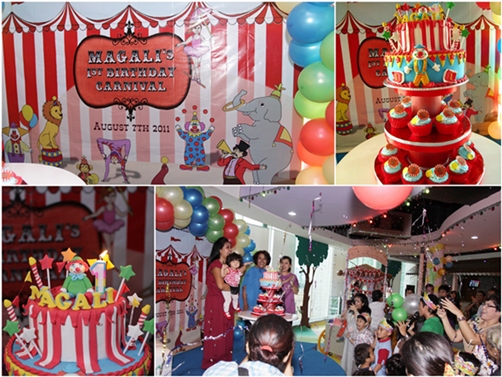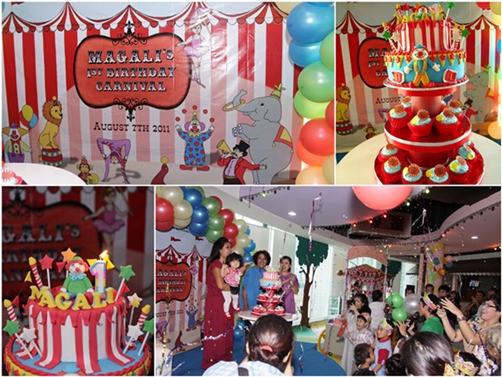 Dessert table :
Cupcakes, lollipops, choco freeze pies, carnival pops, baked macaroni, fruity milk & la jolie marguerite nougats.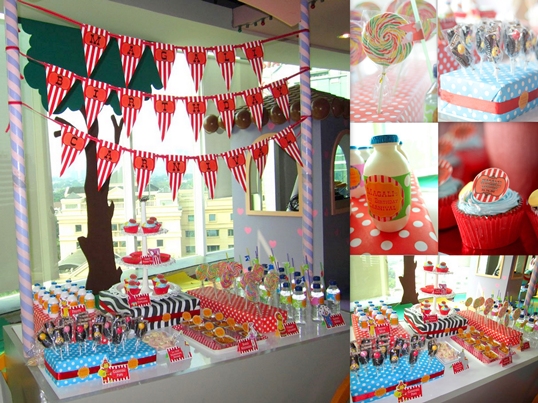 Photo Booth :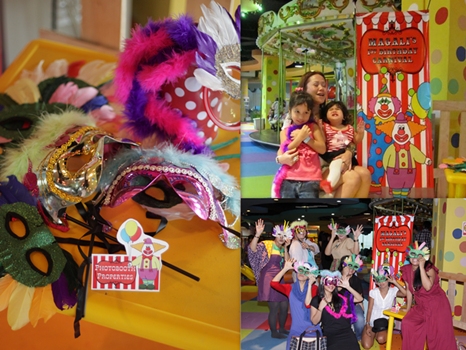 Guest Table :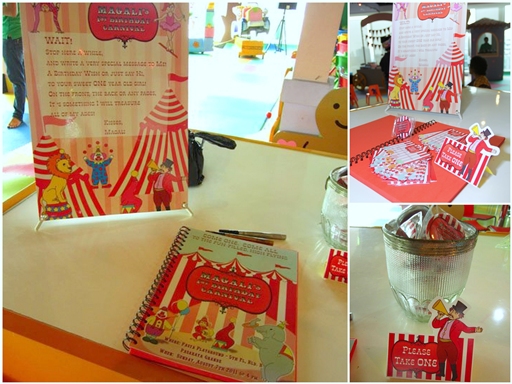 Favor Bags :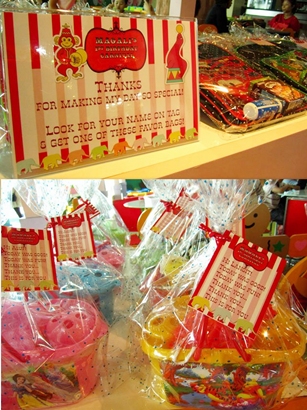 The Birthday girl :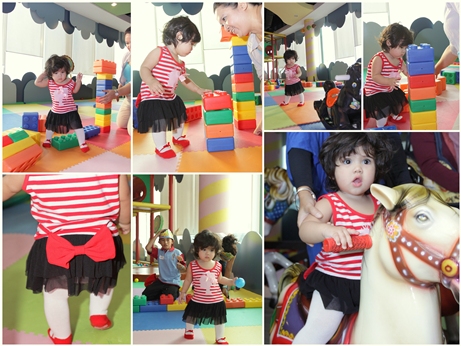 Kids (and some adults :p) activities :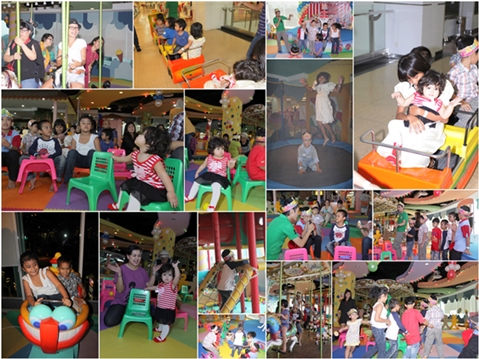 Another good thing is we didn't get any stress and laborious of planning this party….instead we just looove every minute of it! :)
Big thanks to Tje2p & Mr. J. And special thanks to Lena for her 'after party' favor.