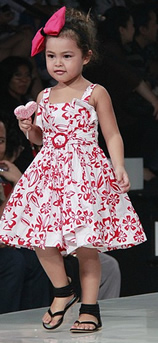 Little girls in dresses.
What could be more lovelier than that? I know it's more practical to dress them in short and t-shirt, but as long as I still get a chance to dress my girl in pretty dresses, that's what I'll do. Kids will grow up so quick and next thing we know, they would roll their eyes whenever we ask them to wear girly clothes.
Yesterday, I went to Bubble Girl by Sebastian Gunawan fashion show. It was part of Jakarta Fashion Week series. I've always liked Bubble Girl, partly because they have beautiful clothes and partly because I cannot afford Sebastian Gunawan dress for myself, but since his Bubble Girl line is not over the top expensive, I can afford it for my little girl. Plus, it can easily be found at Metro Department Store.
The collection show yesterday was filled with dress. Not the regular pink- overload princessy kind of dress, but classy ones that even I want to wear them myself!. The cut is pretty much like adults dress but somehow it still maintain its little girl aura. Maybe because it's paired with the oversize bow headband that makes them even more adorable? and I also love the fact that they wear the skirt with gladiator sandals instead of shiny dressy shoes. Very effortless, indeed because dressing up shouldn't be a hassle for little kids.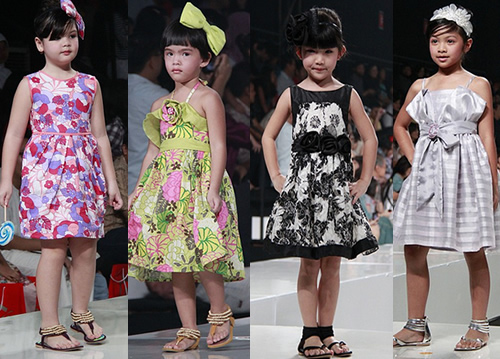 What do you think, Mommies? Do you love to dress your little girl in dresses?