Mommies Daily Ask: Birthday Gifts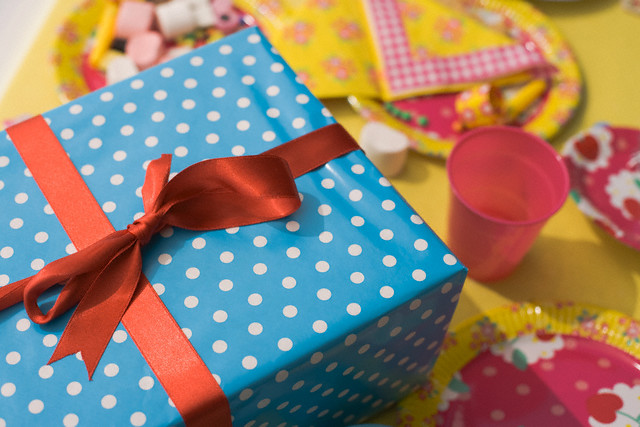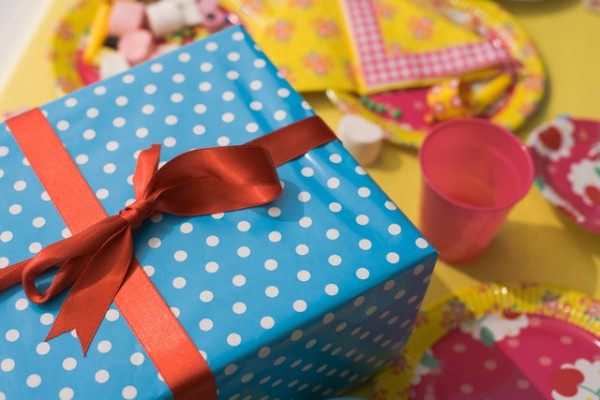 Even before your kids reach school age, they get invited to a lot of birthday parties. Sometimes even more than the parents! Last week, we asked the mommies in Twitter, how much do you spend on birthday gifts for your children's friends? Here are the answers:
@melissaretha cukup 100-300rb, udh bisa beli buku cerita anak hard cover import, sekalian menanamkan kebiasaan membaca kpd si kecil
@ishtarnayyara kalau cuma temen-temen sekolah 50-100. Tapi yang barangnya terlihat qualitynya 100-200 ;) hehehhe re: price range kado
@ksantoso77 price ranging from 50K to 100K
@lisasjarifuddin Sama buku first preference banget, max 200rb
@JasJacMom my budget is around 50-150rb
@nana_andriana Max 200rb
@diniandree 100-ish
@rulyroy 50rb-100rb, berupa buku cerita/mewarnai/ketrampilan, dan pelengkapnya seperti pensil warna/crayon/lem gunting :)
@nadyun kira-kira 50-150 rb, tergantung sedekat apa hubungannya dengan kita
@chrysantie surely depends on how close we are with the parents, normally range 50K-150K, gift can be soft books, toys and clothes ☺
@novnovaitian nggak ada budget khusus sih, kecuali kalo temen baik banget baru siapin yang rada special kadonya,tapi rangenya antara 50-150 ribu deh
@NanaUlie depends on how closest my relationship with the parents, for school friends max 100rb
@Wynda_Mardio 100-300k
@liringwiduri Between 50K – 100K
@nanaharun Around 100-150rb
@riani biasanya liat yangg dia kadoin ke kita/ke anak kita dulu hehe.. Jadi seimbang kira-kira
@maharani_tita karea paling sering ngasi kado buku, buku mewarnai, buku puzzle, buku mengenal angka, huruf dan lain-lain, jadi harganya kira-kira 50-150rb-an
@UllyN temen biasa aja 50 ribu sampai dengan 100 ribu,temen deket bisa lebih dari 100 ribu sampai dengan 300 ribu
@rhisuka not more than 500k. Depends on how close I am to their parents.
@mrs_ibob 100-200rb
@almaviva not more than 100K. Kalo mahal, biasanya patungan dengan teman yang lain :D
@rumahmika depends on how close I am to the parents..it ranges around 100k to 250k
@meislila depends on which friend, close friend: something what they want but near budget ;) not so close friend : below 100rb
@simandoux school friend: not more than 100 thou. Besties: about 100 to 200 thou.
@heychyl dari 50rb-150rb, tergantung deket atau nggaknya :p
@gandrasta 100thou-300thou rp. Yes, am a mom
@Nizma14 tergantung anak siapa :D Biasanya sih 20k – 50k atau paling mahal 100k