Sistem METOD – Alternatif Menciptakan Dapur Di Lahan yang Sempit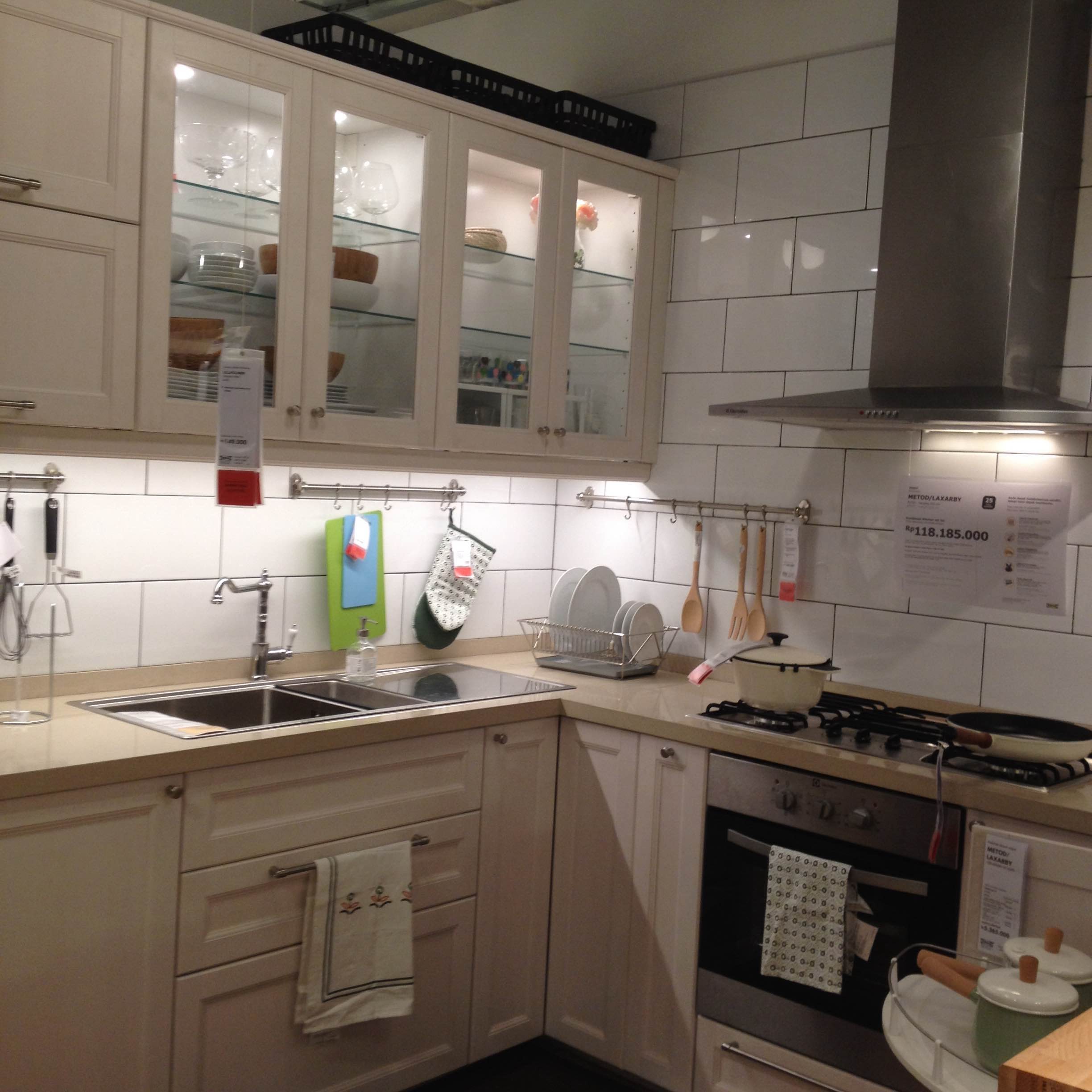 AnitaThaTha
Panggil saya Thatha. I'm a mother of my son -…
The Kitchen is the heart of the home –NN
Aaahh, rasanya tak berlebihan ya Mommies quote di atas. Karena dari dapurlah tempat diramunya berbagai hidangan untuk keluarga tercinta. Bukan saja dari segi kebersihan, namun segi fungsi – dapur juga kerap mendapatkan perhatian serius dari si pemilik. Besar maupun kecil lahan untuk area dapur, sebisa mungkin ruangan ini dimanfaatkan dengan maksimal.
IKEA sebuah usaha retail yang berasal dari Swedia, menjawab tantangan tersebut melalui konsep sistem dapur METOD, yaitu sebuah sistem yang memungkinkan Anda membuat ribuan kombinasi yang berbeda dan memaksimalkan  setiap sentimeter ruangan dapur. Saat Mommies Daily berkunjung ke IKEA Alam Sutera, metode ini cukup mencuri perhatian kami, karena dengan ukuran ruangan yang tak seberapa besar, Anda tetap bisa memiliki dapur impian dengan berbagai peralatan dan fungsinya sesuai kepribadian.
Bahkan, jika Mommies bingung bagaimana membuat dapur yang sesuai dengan keinginan dikarenakan luas area yang terbatas, IKEA juga dapat membantu Mommies merencanakan dapur impian dengan meng-klik link berikut ini: http://bit.ly/1IbWeqi
Selain itu, IKEA juga menyediakan fitur-fitur lainnya yang memungkinkan Mommies menjalankan segala macam aktivitas di dapur secara maksimal, misalnya dengan mengombinasikan lemari, laci dan pintu yang sesuai dengan kebutuhan Anda. Contohnya ada di gambar berikut ini:
Sudah siap menyambut dapur idaman Anda? :)
AnitaThaTha
Panggil saya Thatha. I'm a mother of my son - Jordy. And the precious one for my spouse. Menjadi ibu dan isteri adalah komitmen terindah dan proses pembelajaran seumur hidup. Menjadi working mom adalah pilihan dan usaha atas asa yang membumbung tinggi. Menjadi jurnalis dan penulis adalah panggilan hati, saat deretan kata menjadi media doa.