Don't Worry To Be a Mommy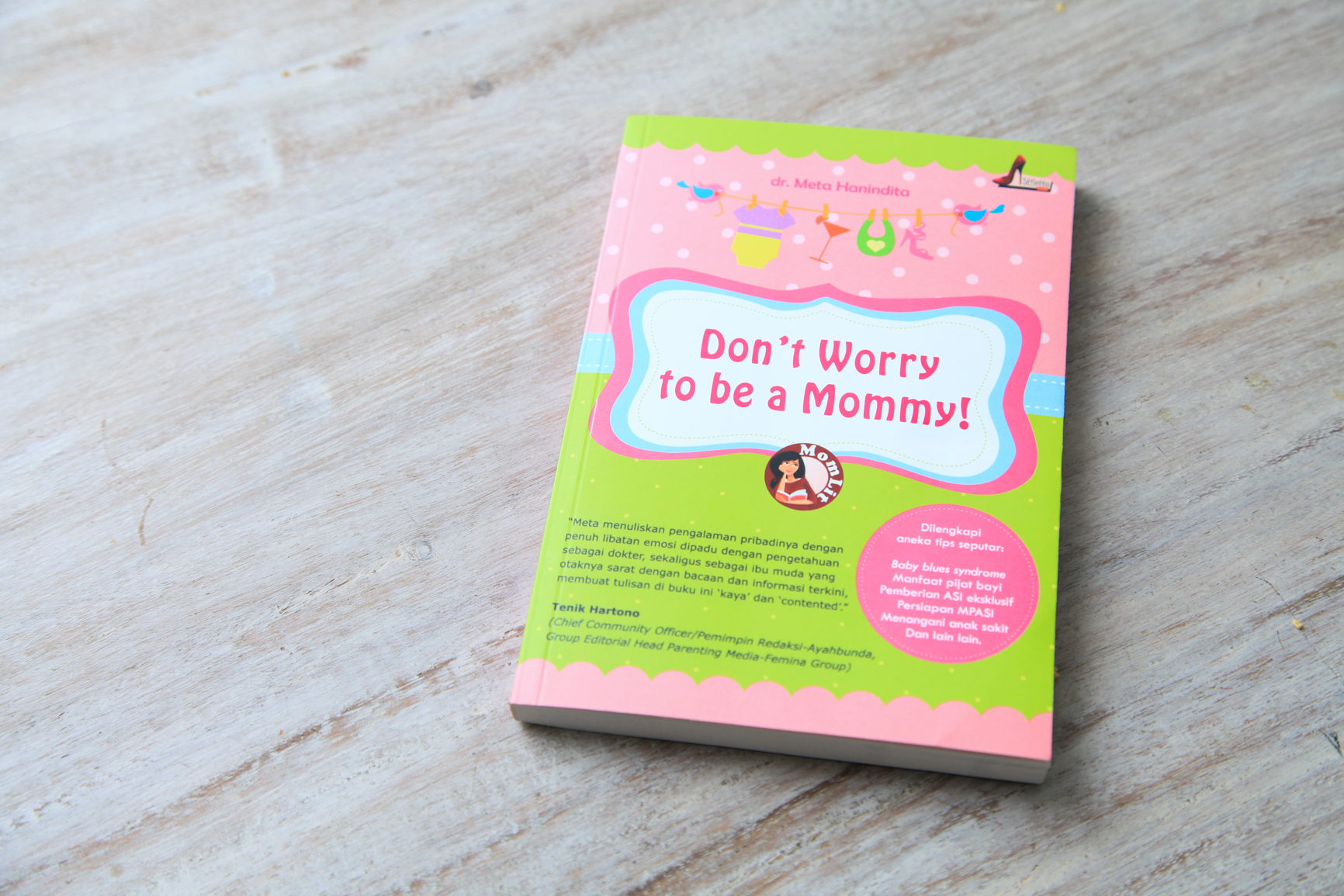 Saat pertama kali menerima draft buku dari Meta Hanindita, saya sudah excited. Karena tau, pasti Meta, yang blognya memang asyik untuk dibaca, pasti menghasilkan buku yang bagus. Buku Dont Worry to be a Mommy adalah kumpulan blog Meta. Di sini, Meta tak hanya bercerita tentang kesehariannya sejak menjadi seorang ibu sampai ia menjadi ibu.
Membaca buku ini awalnya saya ngebatin, "Kalau dipikir-pikir, jadi ibu susah juga ya?". Apalagi Meta sempat mengalami banyak 'drama' saat proses kehamilan sampai pemberian ASI. Berkaca pada pengalaman saya sendiri, batin saya menjawab "Ah, tidak juga".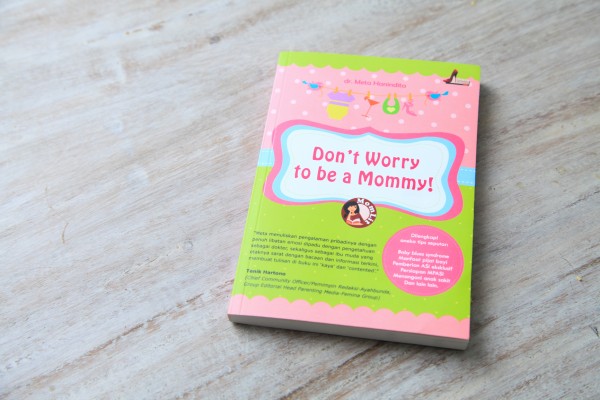 Lalu, apa cerita Meta menakut-nakuti para ibu baru?
Tentu saja tidak. Melalui buku ini, saya bisa menyadari, bahwa tak semua perempuan mengalami proses kehamilan yang tergolong mudah seperti saya, misalnya. Ya, setiap kehamilan, proses pemberian ASI dan membesarkan anak itu berbeda. Setiap kehamilan, setiap anak, walaupun dikandung dalam rahim yang sama, pasti menghasilkan cerita yang berbeda.
Kekhawatiran, ketakutan, pasti ada dan dialami oleh setiap perempuan. Tapi jangan lupakan bagian serunya, bagian membahagiakannya, seperti saat kita mendengar detak jantung bayi dalam kandungan pertama kali, tatapan si bayi saat menyusui dalam dekapan, belum lagi saat kita berhasil memberikan hak si anak yaitu ASI. Wuah, saya yakin, setiap ibu memiliki cerita yang nggak kalah seru dari yang lainnya!
Yang paling menarik dari cerita Meta, menurut saya, dengan latar belakangnya sebagai dokter, Meta menyadarkan kita, bahwa di luar sana banyak orangtua yang tidak seberuntung kita saat ini. Mulai dari orangtua yang menanti buah hati sampai 10 tahun tapi ketika hamil, anaknya divonis down syndrome atau belajar ikhlas dari seorang ayah yang menyerahkan perawatan bayinya yang terlahir prematur. Belum lagi cerita tentang anak penderita kanker yang sangaaaat bikin terharu. Nggak mungkin deh, nggak mewek #TeamMewek
Ya, Meta mengajari kita agar bisa belajar dari orang lain.
So, be a mommy? You don't have to be worry :)